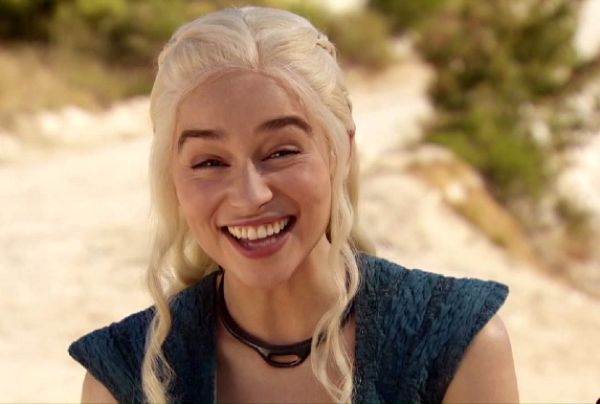 For the next two years, we will be living with a void in our hearts, where Game of Thrones used to be.
Most people will grin and bear it, secretly counting down the days until we can return to Westeros.
However, WE will be spending our time investing in all the merchandise we can find, from makeup to booze (and everything in-between).
With that in mind, we are pleased (and SO excited) to introduce you to the 'Dragon Fire' palette, courtesy of the magical humans at Storybook Cosmetics.
That's right ladies, there is an eyeshadow palette coming out that is completely inspired by our girl, Daenerys Targaryen.
The dreamy cosmetic company just posted a photo to their Instagram saying that they're creating a brand new palette, captioning it: "Dragon Fire Storybook Palette! Artwork approved, onto sample printing and finishing our fire shades!"
So, while no actual shades have been released, we can pretty much assume that the colours will be warm and wonderful.
And if we're being totally honest – we don't really care what the colours are like, because we love Khaleesi so much.
While you wait for this inevitably awesome new palette, why not try Storybook's other Game of Thrones-inspired goodies?
Though their products are not official GoT produce, they're clearly inspired by the fictional world we wish we lived in. Take their dragon scale lipsticks, which went pretty viral online recently.
There is no official release date yet for the Dragon Fire palette, but you can follow Storybook Cosmetics on Instagram here for information.
We're SO EXCITED!