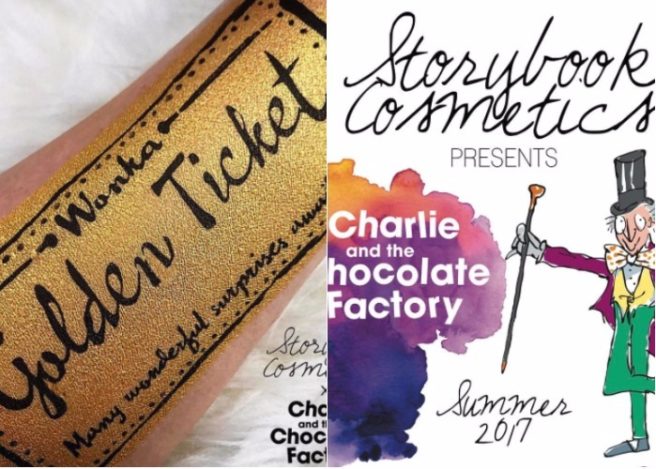 Storybook Cosmetics have just announced the release of their new Roald Dahl inspired eyeshadows, and it's the stuff all our childhood dreams are made of.
The brand took to Instagram to give us a little speak peek at the new Charlie and The Chocolate Factory pallet, and although they haven't given too much away, they have said that the product is part of a collaboration with Roald Dahl Estate.
The packaging is made to look like a book and even features the original illustrations from the 1964 classic.
The exact contents of the package are yet to be revealed, but one teaser post has shown a highly pigmented shimmering gold, representing that all-important golden ticket.
Sticking with the theme, we can imagine a few chocolate, blueberry and possibly oompa-lumpa inspired shades might also make an appearance.
Although there is no official launch date, Storybook Cosmetics have told fans to Stay ''tuned for more sweet updates in the next few weeks.''
In the past, the company have released collections inspired by a number of other fictional worlds including Harry Potter and Game of Thrones, and if they're anything to go by, this palette will open a world of pure imagination.