Fancied yourself as a star-crossed love? Ever wonder if you and your other half were meant to be?
Well we have the answer right here, from your best traits in love to who you're best matched to, we got you covered!
Aquarius (January 20- February 19)
A fire sign, to attract an Aquarius you need to be up for some deep conversations. Super loyal and committed, they like to view their other halves as equals and give them the space they deserve. Enter a Leo or a Sagittarius- independent yet intellectual!
Pisces (February 19- March 20)
You're just a big softie aren't you, you Pisces?! Don't look to to a Pisces for a short fling- they're in it for the long-haul. Deep in their hearts, Pisces-born are incorrigible romantics. They need a strong and stable earth sign, like a Virgo or a Taurus to keep up with them.
Aries (March 20- April 19)
You know that person that blurts out the 'L' word way to early in a relationship? That's an Aries for you! They love the first rush of knew love, but need a stimulating and complex partner to keep them interested in the long term. Best matches are with a balanced and diplomatic Libra or an equally feisty Leo.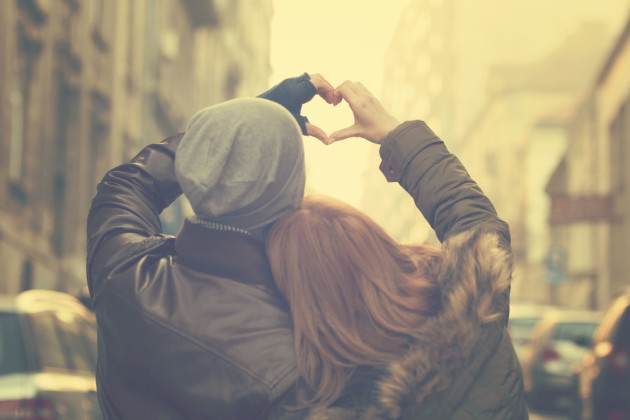 Taurus (April 20-May 20)
The careful and steady bull, a Taurus is slow to open up- but definitely worth it once they do! Stubborn to the point of infuriating, a Taurus won't back down and will cling on to those they love with dear life. Paired with a confident Scorpio or an emotional Cancer will make for the strongest relationships.
Gemini (May 21-June 20)
A Gemini will be a talker, so unless you're willing to stay up swapping childhood tales until 3 am then move on. Communication and physical contact are key for a Gemini- and they could even come across as a bit of a flirt. Choosing a partner with the same zest for life, like Aquarius or Sagittarius, is super important.
Cancer (June 21-July 22)
Cancer's wear their hearts on their sleeves. Gestures are important to Cancers than superficial chat and they love the romance in the little things. A lover of their own space, in the long term a Cancer would much prefer someone that will chill on the couch with Netflix over a wild adventure. They suit equally homely signs like a patient Taurus or a committed Capricorn.
Leo (July 23- August 22)
Ah Leo, the king of the jungle and ruler of all. They like to be in control of a relationship, it's their way or they highway. But when in love, they are fun, loyal, respectful and very generous towards their loved one. A partner for a Leo needs to be someone that can handle their own and express themselves- such as a Aquarius and Gemini.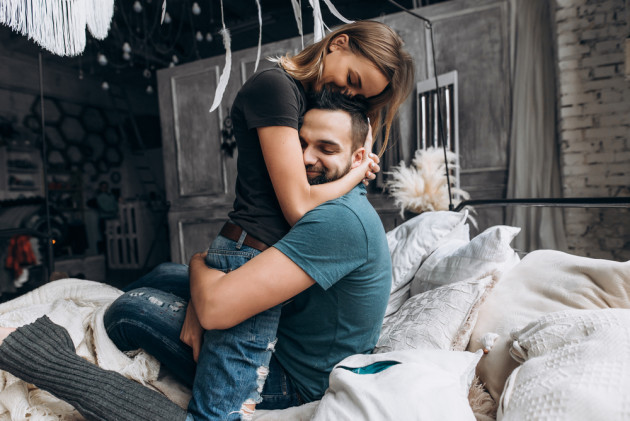 Virgo (August 23- September 22)
Opposites will always attract a Virgo. Logical and reserved, they require a lot of time and patience to get to know. On the outside they are charismatic but they guard their hearts and true feelings closely. They need an partner that's not afraid to say how they really feel, and show them the way to open themselves up to more communication. The work best emotional signs like Pisces and Cancer.
Libra (September 23- October 22)
Libra's love the idea of 2.5 kids and a white picket fence, but their status as an air sign means that they're flexible. However, this flexibility might mean they give more to a partner than they really should, for a Libra to thrive they need clear communication and boundaries. Matched best with an Aries or Sagittarius, a Libra will provide the stability for these fire signs.
Scorpio (October 23- November 21)
Oh, hello Scorpio! The most sensual (cough, cough) of all the signs, are passionate about their partners. However quick they adapt to physical relationships, it takes them a bit longer to enter relationships and build trust and respect for their other halves. But once you have it, it's yours for life. They work best with signs like Taurus and Cancer, signs of multiple layers a Scorpio can keep peeling.
Sagittarius (November 22- December 21)
If you're looking for a merry-go-round of fun than look no further than a Sagittarius! Playful and humorous, to keep a Sagittarius interested you need to keep presenting them with exciting adventures. They love to mix things up so they need a partner, like a Gemini or an Aries, that will hold the map on their spontaneous road trips.
Capricorn (December 22-January 19)
Capricorns are a tough nut to crack, it can often be years once their walls fully come down. But once you manage to worm your way into a Capricorns heart you're there forever. Not big talkers, they will show how much they care in gestures over words. Romance for a Capricorn looks more like a cleaned house than a bundle of flowers. Their hidden sensitvity matches them best with a steady Taurus or a home-bird like Cancer.