Self-help books have been growing in popularity over the past decade and we can't help but wonder do they actually work?
The shelves of bookstores are now jampacked with titles about the best ways to improve your life; from diets that will make you happier to ways to cut out toxic people from your life.
It's safe to say there isn't a lack of advice out there, but do these books stay true to their promise?

When it comes to Love For Imperfect Things, the answer is yes.
The second novel by Zen Buddhist Haemin Sunim is the one book you just need to add to your to-read list in 2019.
The uplifting and beautifully-illustrated book is full of nuggets of wisdom that you'll carry with you long after you've finished reading.
You know that feeling when you curl up on the sofa with a cup of warm tea after a long, draining day at work? That's the feeling you get when you read Love For Imperfect Things.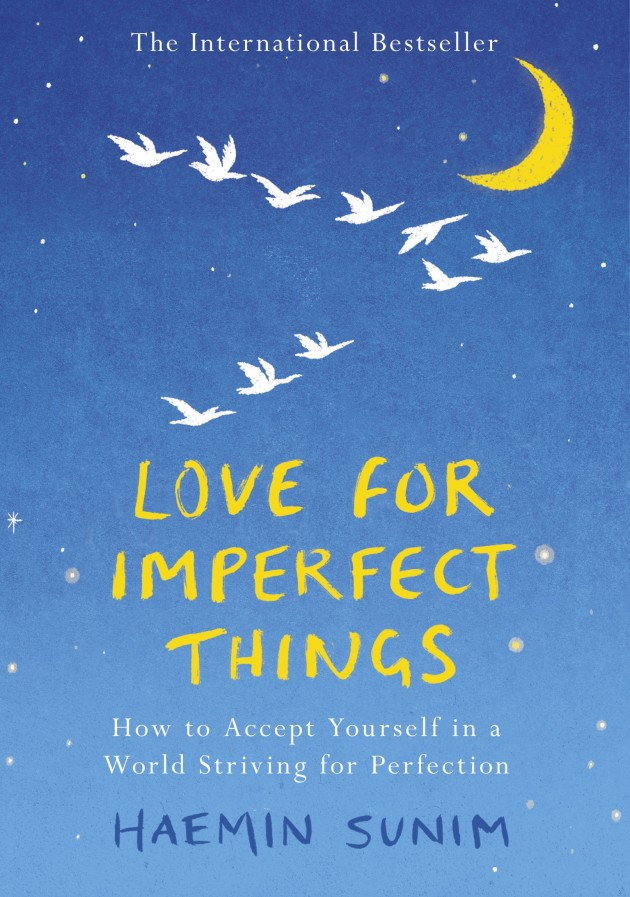 It lifts you up with positive yet honest advice that is actually easy to incorporate into your day-to-day life.
Each chapter is full of reassuring tales and pages of encouraging quotes that will help you through each day.
Love For Imperfect Things was my companion on dull train journeys to the office for the past week and I found that even reading a mere 10 pages helped boost my spirits on rainy mornings and gloomy evenings.
The words of Haemin Sunim were comforting and heartwarming. The stories he shares are personal which help you accept the advice he shares far easier than your average self-help book.
Love For Imperfect Things shares realistic advice that will truly help you accept the person you are instead of pressuring yourself to be the perfect, flawless person the world expects you to be.
The book doesn't force you to take up eccentric hobbies or to try obscene diets, it simply encourages you to be kind to yourself. Something we can all admit we neglect at the best of times.
It is a book you will turn to in times of doubt, worry and fear. It will give you the guidance and reassurance you desperately need on the good and bad days.
Love For Imperfect Things by Haemin Sunim is published by Penguin Life. Treat yourself to a copy for €12.99 from all good bookstores.
Feature Image: Haemin Sunim Instagram