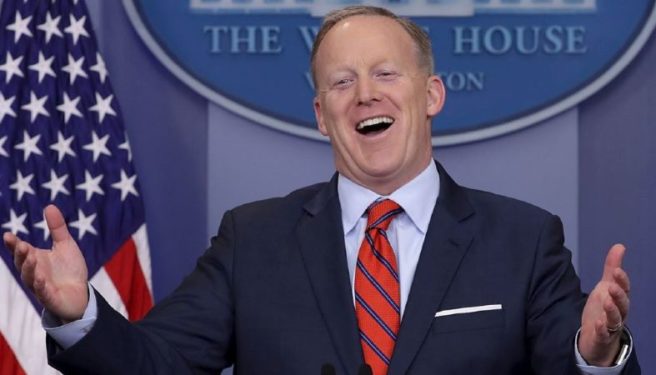 From his combative approach to press conferences to his linguistic gymnastics, Sean Spicer's six-month stint as the White House Press Secretary won't be forgotten in a hurry.
Satirised so brilliantly by Melissa McCarthy on Saturday Night Live, the 46-year-old New Yorker became somewhat of a pop culture phenomenon.
And he's set to appear on this week's Late Late Show.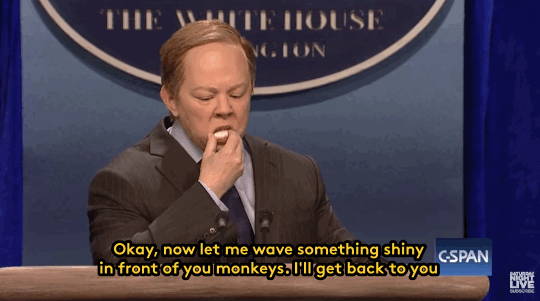 Commenting on the highly-anticipated appearance, Ryan Tubridy said: "Donald Trump's presidency is one of the most fascinating and extraordinary things to happen in our lifetime. Sean Spicer was right there watching it all in a front row seat."
"I am really looking forward to getting his first-hand account of what it was like to be there in that White House with the world's media watching and his insights into what's really going on in Trumpland."
Undoubtedly, a key public figure in the early days of Donald Trump's White House, Spicer will be giving viewers the lowdown on what it was like to be part of one of the most controversial US presidencies in history.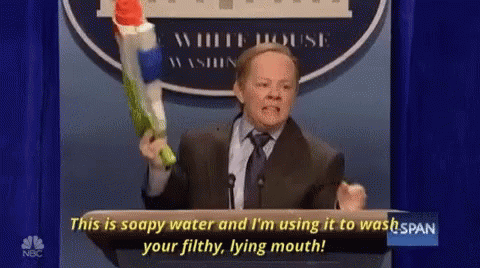 In an Irish television exclusive, Spicer will be talking about finding himself at the centre of a global media storm after his first outing facing the press in the White House and why he still believes he was right to claim that Trump's inauguration was the biggest ever.
He'll also be taking viewers through his six months in the eye of the storm, including what he really thinks about Melissa's infamous impression of him, and why he ultimately decided to resign.
Unsurprisingly, talk is set to turn to the embarrassing revelations in Michael Wolff's book Fire and Fury and why he believes they may not be entirely accurate.
If you want to find out if Spicer still supports Trump or whether he believes he will win another four years in the White House in 2020, tune in this Friday night, ladies!