When it comes to skincare and having a beauty regime, it can quickly become confusing and even a bit overwhelming. From figuring out your skin type, to finishing your daily routine with the right women's perfume for the occasion, suddenly your beauty regime sounds more like hard work.
It doesn't have to be so mind-boggling! One of the first things to remember is that no matter your skin type, or how busy you may be, having any sort of regular routine can help to maintain healthy, glowing skin.
So, if you're hoping to create a new beauty regime, overhaul your current routine or simply just learn a bit more about skincare, here are some top tips to help you get started.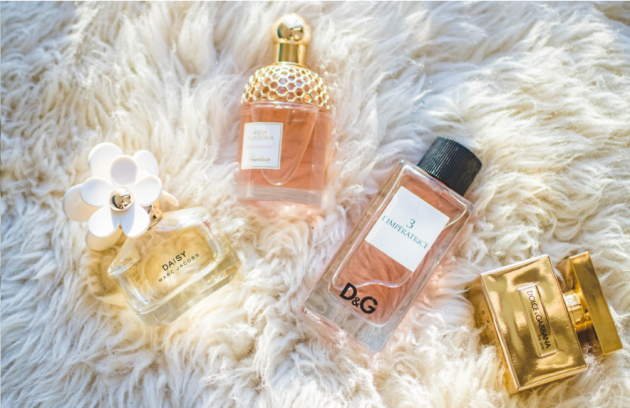 Understand your skin type
Understanding your skin is so important before you buy any new products, as it can make sure you're providing your skin with the treatment it needs. Most of us identify our skin type when we're in our late teens, and often stick to that diagnosis into our 20s and beyond.
It's worth keeping in mind that your skin will change significantly as you get older, so take some time to identify any new concerns or changing skin conditions. Either do your homework, or consider seeing a professional at a skincare counter to help you.
Keep it simple
It can be easy to get carried away once you start discovering a new routine. However, it's important to keep it simple; this means you've got more chance of keeping it up every day! No one wants to spend half an hour in front of the mirror every morning or night, so stick to minimum products and it will quickly become part of your everyday routine.
One of the best tips for good skin maintenance is using a quality cleanser. Look out for the type of cleanser that will work best for your skin; they often come in various textures like a milk, cream, balm or facial wash.
You should follow your cleanser with a toner. Toners are designed to remove any leftover impurities which your cleanser may not have picked up. There are toners for specific skin types, created with a variety of ingredients, so don't just choose any old type!
One of the final steps should be to moisturise; even if you have oily skin. Hydrating your skin through a moisturiser can ensure your skin remains healthy. You may want to consider a serum or eye cream to finish with.
It is worth noting that moisturiser is designed to sit on the surface of your skin and protect it from external elements. Serum, on the other hand, sinks right into your skin for extra treatment.
Protecting your skin
You don't have to be on holiday or in direct sunlight to wear SPF. Our skin is almost always exposed to some sort of UV, even if it's cloudy outside. By wearing some kind of sunscreen, even if it's in your makeup, you're protecting your skin from a multitude of things, such as skin discolouration and appearance of red veins or blotchiness.
Wearing SPF will also slow down wrinkles and stop your skin from prematurely ageing.
Your makeup and fragrance routine
Once you've achieved glowing, healthy skin, it's important to incorporate the rest of your beauty regime. When it comes to applying makeup, consider investing in a primer that is designed for your particular skin condition. Makeup primers are designed to reduce redness, diminish pores or create a matte or dewy finish.
Also, as mentioned earlier, look for foundation that has SPF in it; a layer of foundation alone is simply not enough to protect your skin.
Wearing fragrance is the perfect finish to your beauty regime; but did you know there's a skill to wearing it properly? Tips from beauty experts have revealed that you should never rub your wrists together after spraying perfume, as this creates friction and heat which can change the scent.
It's also interesting to note that perfume doesn't last long on dry skin; even more reason to look after your skin with the right products!
Whatever you do, don't cover up your perfume with your clothes; target areas like your neck, wrist or inner elbow if you're wearing short sleeves.
So, now you have a better idea of skincare, makeup and even fragrance, hopefully you can start to put together the perfect beauty regime that works for you.