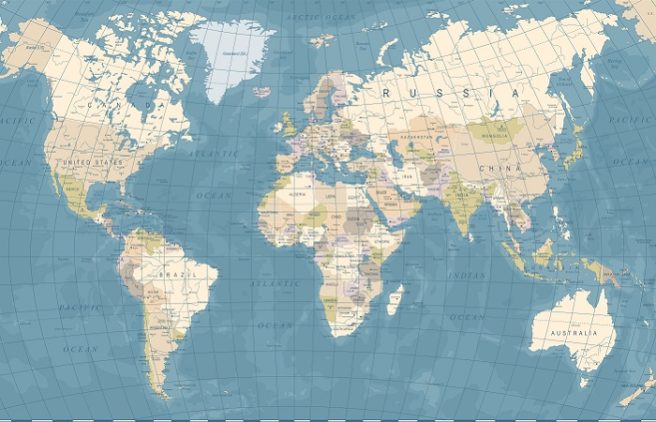 The top ten most dangerous countries for women in the world has been released, and we're not surprised.
According to a survey commissioned by the Thomson Reuters Foundation, India is currently the worst place in the world for women, followed by war-torn countries Afghanistan and Syria.
The United States also makes the list in tenth place.
The poll was conducted around was conducted experts from Europe, Africa, the Americas, South East Asia, South Asia and the Pacific between March and May of this year. Respondents included aid professionals, academics, healthcare staff, non-government organisation workers, policy-makers, development specialists and social commentators.
What is the most dangerous country in the world for women? Find out why #India is ranked #1 and the U.S. is #10 – the only Western country to feature in the Thomson Reuters Foundation 2018 perception poll.

Get the full results: https://t.co/xXi9swBej8 #worseforwomen pic.twitter.com/RIeDCuYMHi

— Thomson Reuters Foundation (@TR_Foundation) 26 June 2018
The inclusion of the US on the list came as a surprise to some in the wake of the Me Too and Time's Up movements.
"People want to think income means you're protected from misogyny, and sadly that's not the case," said Cindy Southworth, executive vice president of the Washington-based National Network to End Domestic Violence.
"We are going to look back and see this as a very powerful tipping point … We're blowing the lid off and saying '#Metoo and Time's Up'."
"I want to grow a thicker skin and learn how to defend myself"

The US is the only western country in our poll of the world's most dangerous nations for women. We spoke to an all-female self-defense class in NY to see why they feel they need to protect themselves #WorseForWomen pic.twitter.com/vNO3syJxwY

— Thomson Reuters Foundation News (@AlertNet) June 28, 2018
India ranked in first place due to the risks that women face from cultural and traditional practices, such as acid attacks, female genital mutilation, physical abuse and child marriage. However, this only seems to be worsening as the rate of reported crimes against women rose by 83 per cent between 2007 and 2016, with a sickening four cases of rape reported every hour.
India has made international headlines this year with a number of high-profile sexual assault cases. Earlier this year, eight men were accused of the gang rape of an eight-year-old girl and in April, a seven-year-old girl was raped and murdered during a wedding.
Protests saw thousands take to the streets in wake of the death of a 16-year-old girl, who was raped and burnt alive in her home.
"India has shown utter disregard and disrespect for women … rape, marital rapes, sexual assault and harassment, female infanticide has gone unabated," Manjunath Gangadhara, an official at the Karnataka state government told Reuters.
"The way they look at girls. The way they check you out. The way they follow you. It's kind of disgusting"

Indian women share their stories as our poll finds the country is the world's most dangerous for females. Here are the full results: https://t.co/0EoZ6E6Xrl #WorseForWomen pic.twitter.com/zRrLw9MO7D

— Thomson Reuters Foundation News (@AlertNet) 27 June 2018
"The (world's) fastest growing economy and leader in space and technology is shamed for violence committed against women."
India was also ranked the most dangerous country for women for human trafficking, including sex slavery and domestic servitude, as well as for traditional practices such as forced marriage, stoning and female infanticide.
The list also included Somalia, Saudi Arabia, Pakistan, The Democratic Republic of Congo, Yemen and Nigeria.