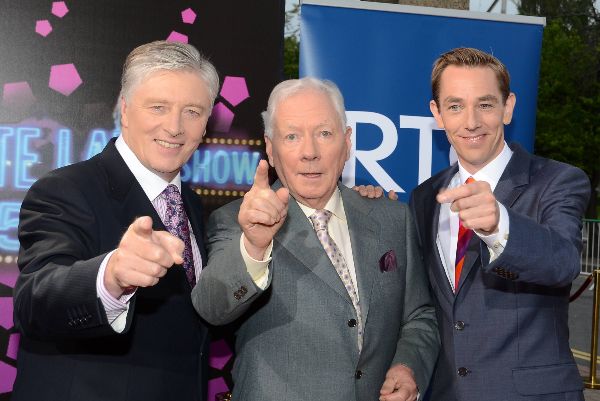 Tributes have been pouring in all across Ireland since news of Gay Byrne's death broke earlier today. The RTÉ broadcaster died at the age of 85 after a lengthy battle with cancer.
A special live edition of The Late Late Show in tribute to Gay Byrne will air tomorrow night, RTÉ confirmed. The moving live show will air on RTÉ One at 9.35pm.
The former host of The Late Late Show has been honoured by the show's current host, Ryan Tubridy.
Ryan paid tribute to his mentor and fellow Late Late host in an emotional statement.
He wrote, "It is with enormous and profound sadness that I heard of the passing of my friend and mentor, Gay Byrne.
"He was the master, a once off and the likes of which we will never see again. I watched him as a child, worked alongside him as a young man and he guided me as I grew older and I will forever be indebted to him."
He added, "We in RTÉ have lost a friend, a family have lost a father and a husband and the country has lost an icon. May he rest in peace."
Gay Byrne was the first ever host of The Late Late Show. In the late 1960's, he returned to Ireland as presenter and producer of The Late Late Show. The programme went on to become the world's longest running chat show.
Gay Byrne presented his final daily radio show in 1998 and his final Late Late Show the following summer.
Gay is survived by his wife Kathleen, their daughters Crona and Suzy, and their families.
The special live edition of The Late Late Show in tribute to Gay Byrne airs tomorrow, Tuesday night at 9.35pm on RTÉ One.