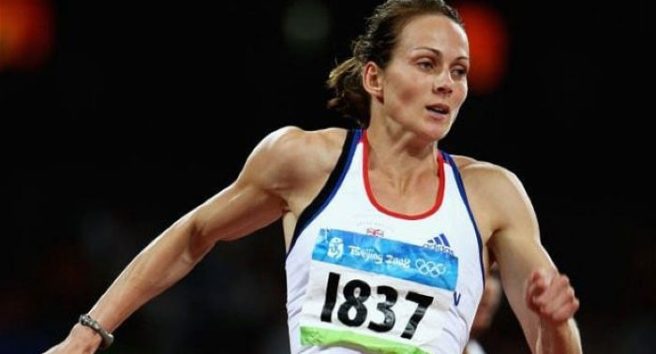 For professional athletes, there's nothing more rewarding than winning an Olympic medal.
For many competitors, years of hard work and determination go into competing in the Olympic Games, so you can understand the utter joy that this woman felt when she received the news she won a medal… nine years later.
Yes, British heptathlete, Kelly Sotherton, discovered today that she has been upgraded to a heptathlon bronze medal after testing revealed that Russian athlete, tatyana Chernova, was using steroids at the 2008 Beijing Olympic Games.
Finding out that I've just got another Olympic medal. Yes I had tears. Happy Ones at this time! Hi pic.twitter.com/TAR5I4QQCd

— Kelly Sotherton (@KellySotherton) April 25, 2017
Kelly retired from competing five years ago, but left the Olympic circuit with two medals to her name.
She first won a bronze medal in the 2004 Athens Games for the heptathlon, which is a track and field combined event made up of seven courses.
And now she has been upgraded to a bronze medal for the 2008 Olympic 4x400m relay.
The accomplished athlete took to social media to share the moment she found out the news, and fans have been congratulating her since:
@KellySotherton It was always yours. True inspiration to female athletes and sporting women.

— Greg latto (Latchy) (@glatto) April 25, 2017
@KellySotherton Awesome Kelly. Wish it had been somewhat earlier when you actually deserve it. Congratulations! Medal with rightful athlete now

— Andy Stone (@AndyAHStone) April 25, 2017
@KellySotherton @martynziegler Pity you didn't get to enjoy your moment at the right time, Kelly. But you're always a medallist in knowing eyes xx

— Uncle Norman Giller (@NormanGiller) April 25, 2017