Officials in the German city of Hamburg have called for the demolition of an enormous concrete swastika which was recently unearthed by construction workers.
It is understood that the Nazi emblem acted as the foundation of a monument which had been torn down in the Billstedt district of the northern city many decades ago.
Construction workers happened upon the swastika while excavating a sports field which is set to house new changing facilities in the sports club at the Hein-Kling stadium.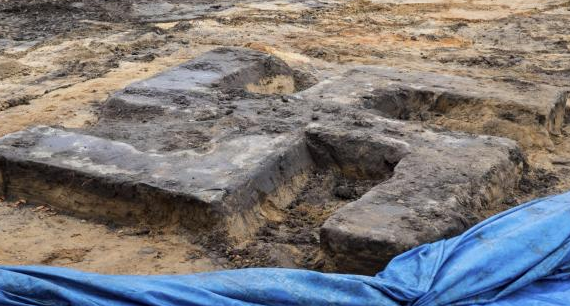 Unfortunately, the concrete emblem is too large to transport and destroy at another location, so officials have called for the use of jackhammers to destroy it on-site.
The swastika, which is four by four metres in size, was buried just 40 centimetres beneath the surface of the playing field.
Feature image: Alamy