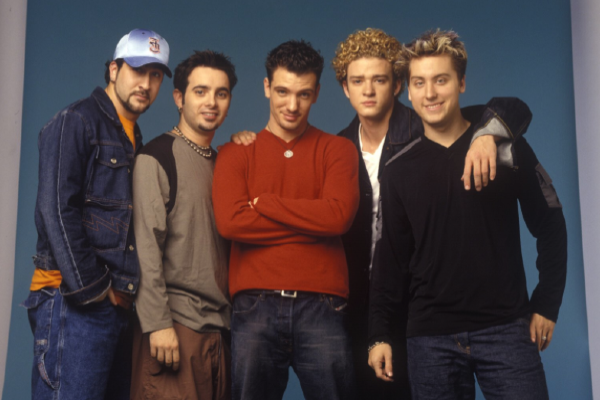 On April 30, we were overwhelmed with 'It's Gonna Be May' memes, and so it was only appropriate that on that same day the men themselves were honoured with a star on the Hollywood Walk of Fame.
The members of NSYNC appreciated the coincidence, with Lance Bass telling Variety, "Originally, we were going to do this a month before to go along with our 20th anniversary of the first album, but because of Justin's tour schedule we had to postpone it a month.
"But, it just perfectly happened to be on April 30, and that's our day."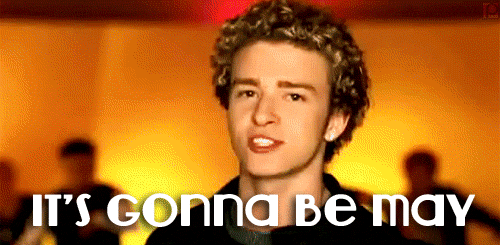 'It's Gonna Be May' took off as a common mishearing of the lyrics in 'It's Gonna Be Me'. And we have to say, mistaken words are rarely as funny and long-lasting as this beloved meme.
"The first time I saw it, it just cracked me up, because I never really thought about the way that Justin pronounced 'me' in the song," Lance explained, "So every April 30 it's kind of like my favourite day, because it's my annual May post, and the fans love it."
We're sure the fans also loved the fact that the iconic boy band received a star on the Hollywood Walk of Fame! Lance, Justin Timberlake, JC Chasez, Chris Kirkpatrick, and Joey Fatone all gathered together to celebrate their communal pop career.
During the ceremony, Variety reports that Lance shared a powerful speech on what it was like to come out as gay several years after the pop group had broken up.
"Growing up in Mississippi, in a Southern Baptist church, in a town where everyone knows your business, I had a secret: I was gay," he told the crowd.
"At the time, I thought I'd never be able to tell anyone… I didn't want to jeopardise the careers of [my bandmembers]… I thought if I were to come out, NSYNC would be over.
"So many nights onstage, I'd see young gay fans singing their hearts out, and I wanted so badly to let you know [that] I was you. I just didn't have the strength then."
Got to give a shoutout to our brothers in @NSYNC for getting their Hollywood Walk of Fame star today! Congrats guys!

— backstreetboys (@backstreetboys) 30 April 2018
We are so proud of Lance, and his fellow band members. While they may not have all skyrocketed to Justin's level of fame, we will always treasure the bopping tunes they've given us.
And in case you're wondering what Joey Fatone is up to these days, Rolling Stone says the 41-year-old joked:
"You can also see me performing at Chuck E Cheese's next week." Yep, these guys are tearing up our hearts.