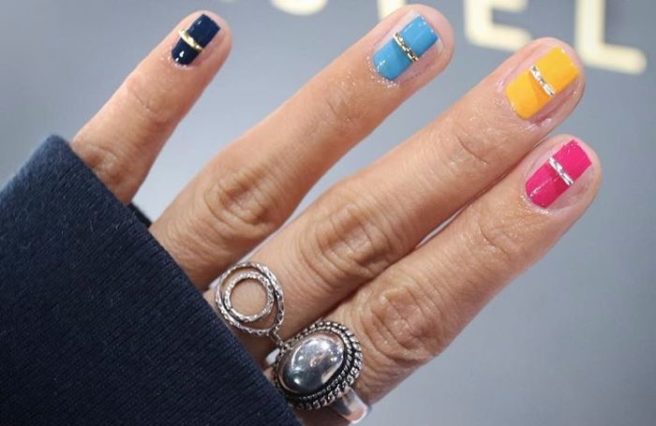 There are always one or two nail trends doing the rounds on Instagram, and the Unistella Nail Trend page is where nail art lovers can find the beginnings of most of them.
We noticed a new style emerging on the Unistella page, and we're kind of obsessed with it.
Dubbed the high heel nail by the nail salon, these gorgeous and wonderfully simple nails are the stuff of minimalist dreams.
The concept is pretty simple, the nails have a thick stripe in the centre, usually with negative space on either side to mimic a high heel.
Some styles do the opposite, with a strip of negative space sandwiched between pillars of colour.
Some of the nail artists at Unistella have also incorporated the wire nail trend into the look, blending the two trends in the coolest way.
This look is best left to the professionals, but if you're dying to get the high heel nail look, try using masking tape or contouring tape to cover up the areas that you want to be negative space, and paint the rest.
When you peel off the masking tape, you should be left with clean lines just like the ones at Unistella.
Here's a few more of our faves: