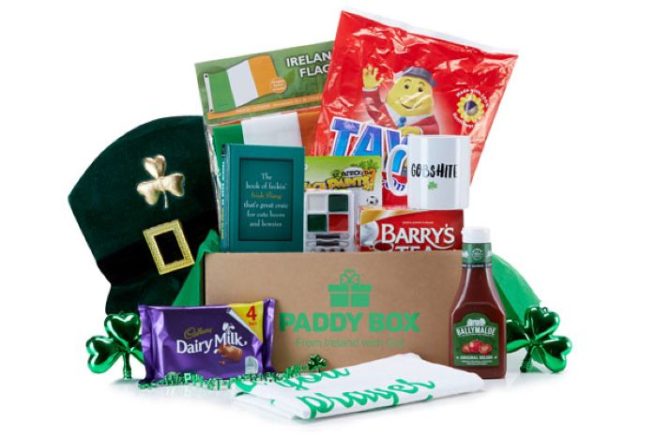 Missing home this Paddy's Day? Let Paddy Box bring the party to you
So, whether you're living abroad or just know someone who is, you'll know how much we Irish love our home comforts.
From comforting cups of Barry's tea and buttery Tayto sandwiches, to Friday night pints and our self-deprecating banter, we there are some things that just can't be replicated when we're away from home.
And with St. Patrick's Day fast approaching, many Irish living abroad have been hit with a serious case of home sickness.
But not to worry – this year, The Paddy Box, a company that ships all our favourite treats to expats in Australia, Canada and USA, has added two special packages specially designed for those missing home during the festivities.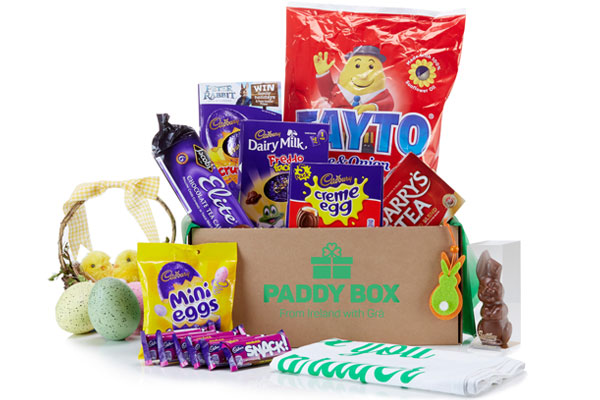 Jam-packed with Irish treats that represent these two national holidays and are sorely missed by those living away at the time of these occasions, both the 'Paddy's Day Box' and 'Easter Box' encapsulates our unique Irish culture and affection for local products.
From Paddy's Day hats, Irish face paint, Irish flags, to Irish slang books and tea towels with Irish mammy quotes, the 'Paddy's Day Box' has everything to allow Irish abroad feel like they are back at home on March 17th. The package also includes the Irish food essentials missed by everyone, such as Tayto crisps, Cadbury Dairy Milk, Barry's Tea and Ballymaloe relish.
Chockfull of Irish chocolate, the 'Easter Box' includes two Cadbury medium Easter eggs, a Cadbury crème egg five pack, Cadbury mini egg pack, a Butlers Chocolate Bunny, Jacobs Elite Teacakes, Cadbury Purple Snacks 6 pack and more.
To celebrate the launch, The Paddy box conducted their own research on the likes, interests and cravings of Irish currently living abroad – and basically, we're all just one bug stereotype.
Unsurprisingly, Tayto Cheese and Onion crisps are the most missed food item of Irish living abroad, followed second by Cadbury Dairy Milk chocolate, third by Barry's Tea, fourth by Ballymaloe Relish and fifth by McDonnell's Curry Sauce.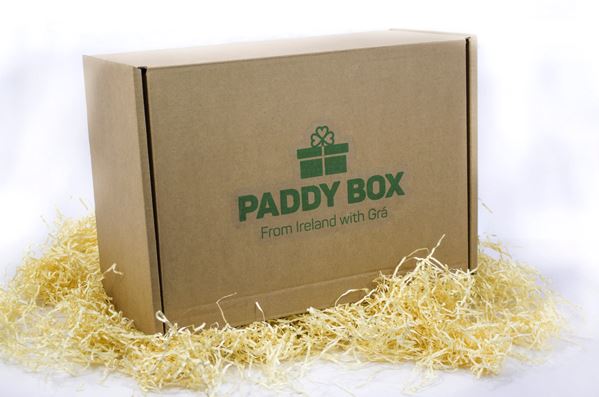 What's more, 85 per cent of respondents said they miss Ballymaloe Relish more than their in-laws.
When asked what they would do if they were flown to Ireland for one day only, 58 per cent said they would go to Penneys, 56 per cent said they would have a Tayto sandwich and a cup of Barry's Tea, 33 per cent would visit their grandparents, 74 per cent would spend time with their parents and 23 per cent would attend a GAA match.
Oh and the most missed dinner is 'Mum's Sunday Roast' – obviously.
Through the website (www.thepaddybox.com) people can choose from a range of pre-packed, individually themed, 10 item boxes, or choose to make their own custom 10 item box, tailoring them specifically for someone they love. Boxes start from €49.95 and go up to €59.95. The Paddy Box team hand pack each gift box, input personal notes and 'ship with Grá' anywhere in the world.