So, we're all more than a little obsessed with Kylie Jenner's famous lip kits, but now there is a new version that's a little closer to home.
Penneys have launched their own version of the liquid lipstick duo, but the kits sold out in hours, as expected.
Luckily Penneys are still catering to our obsession with some new PS….Kiss Proof liquid lippies.
PS… Kiss Proof liquid lipstick in Shadow €4.00
The shades look as though they could have come Kylie Jenner's personal lipstick vault, with dupes for Moon, Head Over Heels and 22.
The liquid lipsticks are extremely long wearing (seriously, we swatched these shades yesterday and the remnants are still there).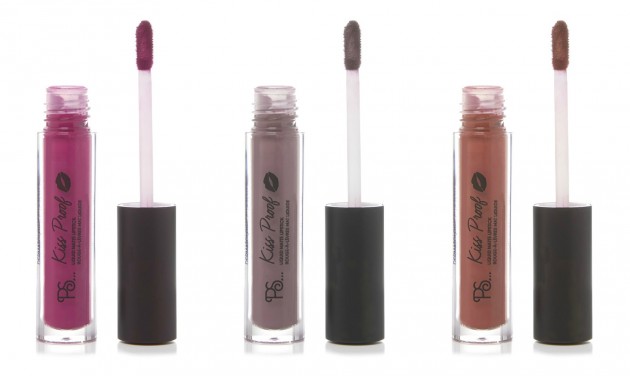 PS… Kiss Proof liquid lipstick €4.00
While the lippies don't have perfect matches in the lip liner department, the high street bargain store does have a tonne of gorgeous nude and brown liners in stock, so finding a pretty decent match shouldn't be too difficult if lip liner is your jam.
We tried out a shade or two, and while the formula is definitely different to a Kardashian-brand kit, the matte look and sweet vanilla scent are gorgeous.
The ultimate test came at lunch time, but the lippies proved that they are both salad and pizza proof.
For four quid a pop, you can't really go wrong.
We'll be heading to Penneys to stock up on these beauties in every shade.