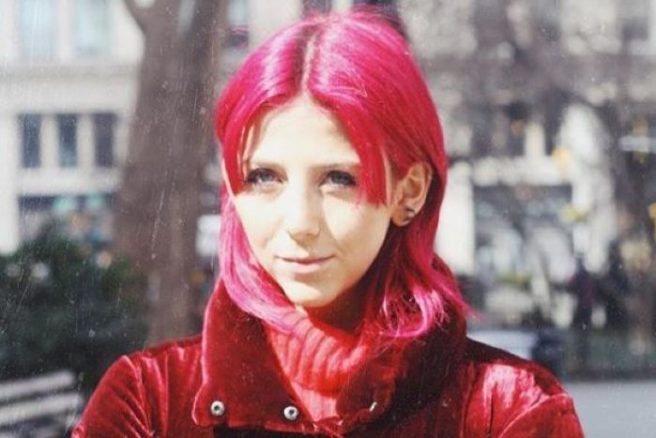 Back in 1818, Mary Shelley published Frankenstein anonymously. Female authors weren't respected 200 years ago, but today they are amongst some of the most successful writers that grace the shelves of bookshops around the world.
Women like J.K Rowling, Emily Bronte, Sylvia Plath, Maya Angelou and Margaret Atwood will forever be remembered for their wonderful words. They are historical icons in the literary world and have paved the way for many female authors.
There was a point in history when women's voices were silenced, but we are now louder than ever.
Scarlet Curtis has perfectly captured the strength of women today with her book Feminists Don't Wear Pink (And Other Lies.)
The Pink Protest co-founder hopes to bridge the gap between the feminist hashtags and scholarly texts in this honest and raw collection of women's stories.
She enlisted the help of some of the most empowering contributors including Saoirse Ronan, Emma Watson, Jameela Jamil, Chimwemwe Chiweza, Dolly Alderton, Adwoa Aboah and Beanie Feldstein.
Feminists Don't Wear Pink (And Other Lies) isn't about learning how to be a 'perfect' feminist. It's about reading the stories of our fellow sisters.
The stories shared in this gripping collection of essays are as diverse as the list of contributors.
"This is not a guide on how to be the perfect feminist, nor is it a full or adequate interpretation of one of the most complex movements in global history. This book is a collection of women's stories," author Scarlet Curtis commented.
Royalties of each copy sold will go to Girl Up, an initiative hosted by the United Nations Foundation.
Feminists Don't Wear Pink (And Other Lies) will be published by Penguin Random House on October 4, 2018.
Be sure to pick up a copy of this collection of essays by our fearless fellow feminists.