With Halloween just around the corner, now is the perfect time to start planning a spooky weekend getaway.
Grab a group of your most fearless friends and check- in at one of Airbnb's most haunted homes (just remember to leave a spare bed for the ghost you'll be sharing with).
Here's a list of some of the spookiest listings available to rent right now.
The Madness Chamber (York, United Kingdom)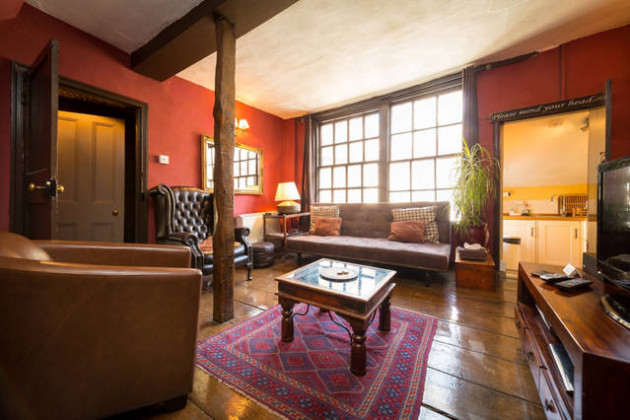 This one isn't for the faint of heart.
Nestled in one of the world's most haunted cities, this 600-year-old apartment, eerily dubbed 'The Chamber', is every bit as creepy as it sounds.
Those daring enough to stay here have reported everything from unexplained bumps in the night, to encounters with the real, albeit friendly, ghosts who call this place home.
"The flat is very, very old and oozes ye olde character, the ghosts are friendly too and the spooky paraphernalia great fun. You would be mad not to stay here." -Jason, Brighton UK
The Girl in the Yellow Dress (New Orleans, LA)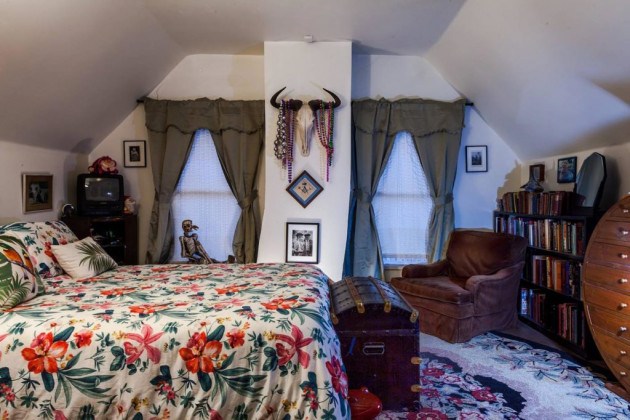 While this cosy bedroom might look like the perfect place to rest your head after a long day exploring New Orleans, it might be worth mentioning that you'll be bunking with a young, raven-haired girl wearing a long yellow dress.
Host, Adrienne Parks, first learned of her mysterious house guest through neighbourhood chatter, and while her benign presence is largely accepted, no one knows what exactly she is searching for.
"This is our go-to place in New Orleans. The location is ideal, and the mansion is perfect – filled to the brim with the whimsical, hysterical, and sometimes perception-shifting." – Michael, Florida
The Soldiers' Asylum (Gettysburg, PA)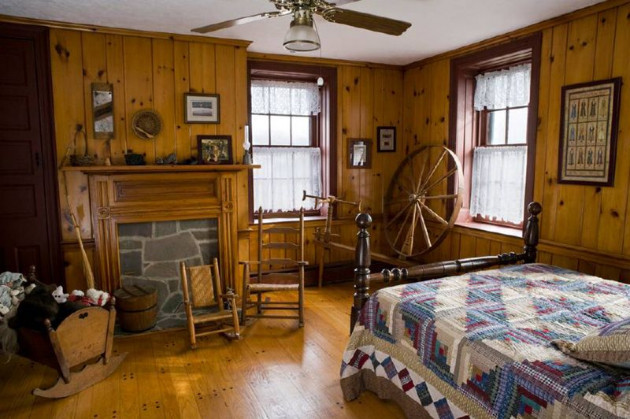 This historic civil war farm house would provide the perfect setting to any Hollywood horror film.
It's idyllic location and vintage interiors may scream 'quiet weekend away', but in reality, just over 150 years ago, this stately stone house was a scene of unimaginable anguish thanks to its location in Gettysburg, a battleground for the bloodiest war in U.S. history.
According to the host, Stephani Maitland, "The column of cannons, horses, bodies, and all the injured soldiers was drug down that road. It was a horrible mess."
"Beautiful place, exciting for Civil War history lovers, and rejuvenating for those looking for an escape to the countryside." -Atticus, Cambridge MA
The Lady in Waiting (Piedmont, Italy)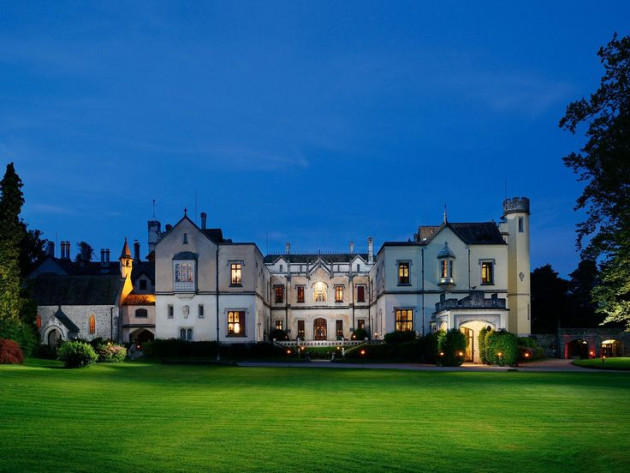 Legend has it, this picturesque property is haunted by the presence of a broken hearted women named Barbara who died for love in the tower of the Castle.
Some day that her sighs and wails can still be heard coming from the walls.
But hey, they do offer a continental breakfast for your troubles.
There are currently no guest reviews for this property, which could mean one of two things:
1. Someone is yet to muster up to courage to stay here for the night.
2. No one has made it out alive…
(We're guessing the first one tbh).
Happy Halloween!