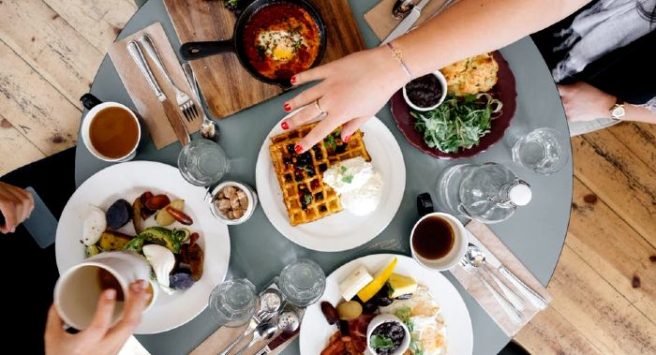 Coffee and mornings go hand in hand, right?
But sometimes, a cup of coffee just won't do because you know your stomach will be grumbling about five minutes later, right?
Some days, you just need that little bit more to give you a kick, so now SHEmazing! readers, feast your eyes on this espresso coffee spread.
The creators behind this fab treat is Flat Brew, and they came up with the recipe for the UK's National Coffee Week.
The company's aim was "to create a spread that didn't alter the pure and simple taste of the coffee beans."
And we literally couldn't think of anything better for a mid-morning snack.
The Huffington Post claims that the recipe nearly took a year to create and finalise, but it was worth it.
The espresso spread includes a blend of Arabica coffee, cocoa butter, a little sugar and some cream. Drooling.
And it packs a punch too, with each jar containing 35g of coffee.
However, like all good things, there's a catch. For now, it's only available in Selfridges in London.
However, Metro and the Evening Standard think it's going to catch on like wildfire after being released to the public.
Unless you know someone living or travelling to London, we can only dream…