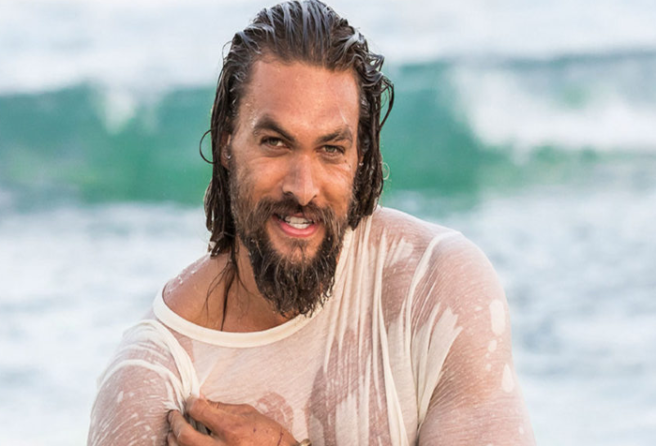 You may have heard a thing or two about Jason Momoa, the Aquaman star who got his big break after playing the terrifying Khal Drogo in Game of Thrones.
He's infamous for the role, in which he portrays the chieftain of the Dothraki tribe and the husband of the Mother of Dragons, played by Emilia Clarke.
However, the language barrier meant that Momoa had very few lines, and most of his actions were pretty violent, so he wasn't exactly likeable.
I mean, the guy is SCARY.
Momoa visited the Graham Norton show this week to promote his character in the DC universe, Aquaman, and his struggle following his turn in Game of Thrones.
His character was killed off in 2011, and the actor admits that his career took a slight dive after his role ended; "I didn't get much work after that," Momoa says.
Describing the reaction of those who meet him in person, he said;
"I mean, what do you do with that – his character doesn't speak English, he's not funny and he just hurts people. I played that character well so it was a bit challenging afterwards. People would literally say, 'Wow, you speak English!'"
Momoa reprised his starring role in Game of Thrones for a GAS Saturday Night Live sketch, though his time on the fantasy show is over.
The actor told Digital Spy a while back that he's not featured in any scenes for the final season of the HBO phenomenon, saying: "Yeah… he's not coming back. Nine years now, let him go."
Watch the full interview with Jason Momoa on The Graham Norton show tomorrow, Aquaman is out now in the UK.
If you need us, we'll be rewatching the full SNL sketch multiple times…
KHAL DROGO FOREVER.