Talking to someone you're attracted to can be a daunting experience.
Where do you look? What do you say? Are they even listening to me right now?
Picking a chat-up line that's more flirty than cringe is tricky business, but lucky for us, new research claims to have discovered what to say in order to give yourself the best chance of finding love – use a metaphor.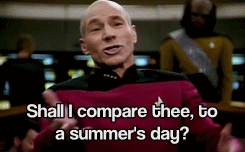 Scientists from the University of Electronic Science and Technology in China, have discovered that women prefer when a man uses metaphorical language to compliment them.
According to The Independent, researchers claim that compliments like "Your eyes are morning dew" or "Your smile is a naughty goblin" are better received than literal expressions like "Your lips are so sexy."
Ehh? I don't know about you but if someone told me I smiled like a naughty goblin I'd run as fast as I could in the other direction.
The study found that men who use metaphors are deemed to be more creative and intelligent (unless you're calling a women a goblin, that's just weird).
Researcher also proved that women prefer to be complimented on their appearance rather than their possessions, however, it's important to note that this study was relatively small.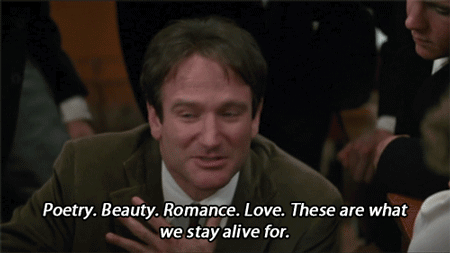 Just 116 women took part, and their answers may only reflect Chinese culture.
"The fact that Pragma (practical) and Storge (friendship-based) love style attitudes constituted 59.65 per cent and 45.61 per cent of the participants in our study may reflect both the participants' sex and Chinese culture," the researchers said.
"This finding is consistent with the report that Chinese women, relative to their western counterparts, view love as a companionship and place marriage over love."
So, if your usual chat-up lines aren't getting you anywhere, just try reciting a few verses of Shakespeare next time.