Get ready to cringe!
The excitement is doubled when your friend ties the knot and asks you to be part of their special day as a bridesmaid.
Courtney Duffy had booked flights and bought the jumpsuit that bride-to-be and friend Alexandra had chosen for her bridal party.
Courtney made every effort to be a part of her friend's big day as she would be flying across America from her college to the venue and back again in the same evening of the nuptials to make her evening university classes – if that isn't dedication, we don't know what is.
However, Alexandra wasn't so convinced and via email she informed the college student that her role as bridesmaid would be given to another friend.
The awkward email opens with Alexandra saying: "I'm so glad to hear you booked your flights."
"I have a massive favour to ask you though – and this is one of the hardest things I've ever had to ask anyone – but I need to ask you to relinquish your duties as bridesmaid."
The email then goes from bad to worst as the reasoning behind her axing was her lack of participation in the day-to-day planning of the wedding.
"The whirlwind nature of what your travel has become just won't work with the duties as a party member," wrote the bride-to-be.
Alexandra added, "I am so, so sorry!!"
Courtney explained that she had missed the bachelorette trip and pre-wedding prep, in addition to flying home on the big night because of her commitment to her MBA in the American college, Dartmouth.
If you didn't think things could get anymore awkward – think again – the bride proceeds to ask for the jumpsuit to be returned so the friend replacing her could wear it. (CRINGE)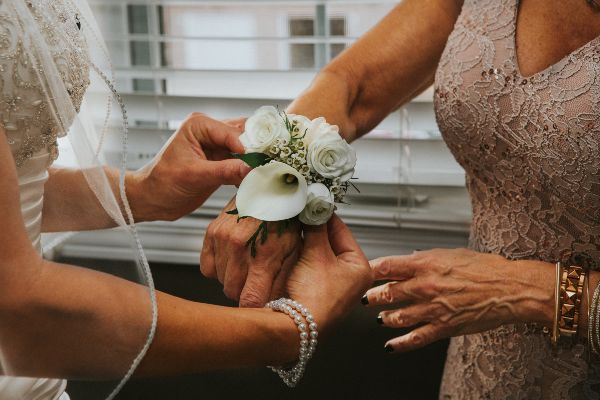 Closing the email Alexandra said: "Please don't feel like you're letting me down…I am asking you to do this. I love and value your friendship so much…"
As the realisation kicked in of the email contents, Courtney turned to Twitter and sent a screenshot of the email to Jet Blue airlines in a bid to get her flight refunded.
In the since deleted tweet, Courtney explained: "Booked my X-C flights for a wedding, then was asked 'to relinquish' my "duties as a bridesmaid" so another girl could fill in and wear it. I am laughing and crying and must avoid this wedding at all costs. Pls help?"
Jet Blue heard her cries and the student won't have to fork out in cancellation fees and will receive a voucher.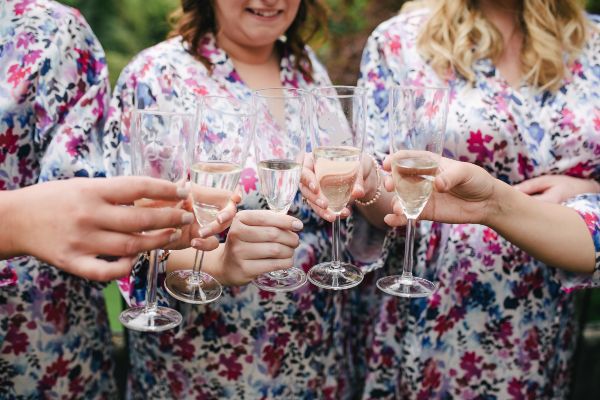 The airline didn't stop there and extended their gesture of goodwill with offering the two (ex) friends a chance to clear the air and smooth over the situation with a future girls' weekend on them.
Hey Courtney, we've been thinking. The jumpsuit may have been borrowed, but we'll bring the (Jet)Blue. When you're ready to patch things up, we'd like to help make your old friendship feel like new. A future girls' weekend is on us!

— JetBlue Airways (@JetBlue) July 28, 2018
No doubt the free trip was a lovely touch, but the Internet just wasn't having any of it.
Twitter users suggested that even though it was a lovely thought, they think Courtney is better off without the bride.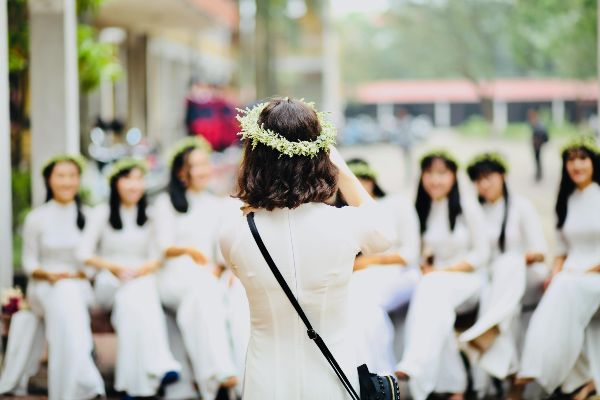 "Very nice of Jet Blue – but can Courtney take a nice friend?" asked one.
"I mean, this is very sweet, but what if she doesn't want to patch up this friendship? I certainly wouldn't," tweeted another.
"Very sweet but Courtney needs to ditch that friend. Courtney needs a trip with a real friend. I suggest Jamaica," added a user.
1. Don't mail the jumpsuit (?!?) back
2. Let @JetBlue switch your flight to a tropical location
3. Cut that bish off

— Andolyn Parrish (@andolynparrish) July 27, 2018
Courtney was clearly overwhelmed with the response and issued a series of tweets:
Weddings have gotten totally out of control – this is about more than just an email. I'm hoping this thread reminds future lovebirds and bridal parties to keep their feet on the ground 🙂

— Courtney Duffy (@cduffy90) July 28, 2018
"Wow, did not expect this response – clearly the situation resonated. Thanks @jetblue for providing the refund I was hoping for, and thanks to everyone for chiming in with well wishes, humor, and even devil's advocacy," she wrote.
"Weddings have gotten totally out of control – this is about more than just an email. I'm hoping this thread reminds future lovebirds and bridal parties to keep their feet on the ground," she added in another tweet.
Call us bitter but we hope she didn't return the dress and she's sipping cocktails on that tropical islands sans the bride.