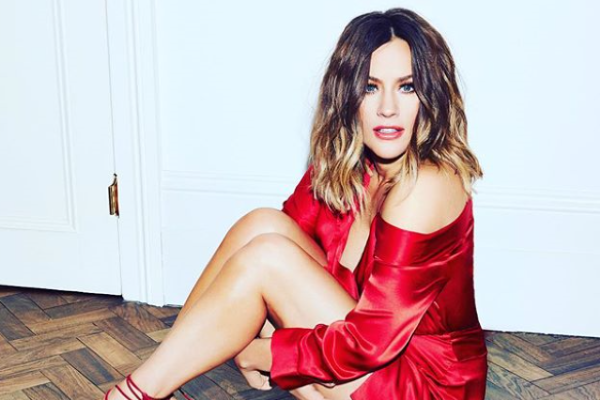 She is the TV presenter who hosted the X Factor alongside Olly Murs, lifted the glitter ball trophy on Strictly and is the face of one of the hottest shows in summer – Love Island.
Yet the 39-year-old has now spoken out about how things behind her glitzy showbiz life were quite bleak.
It's been three years since she first began suffering with depression and now she says that during that time, panic attacks and relying on anti-depressants were the norm.
She says, "It all started the day after I won Strictly. I woke up and felt like somebody had covered my body in cling film. I couldn't get up and just couldn't pick myself up at all that next year. I felt ridiculous, being so sad when I'd just won the biggest show on telly and had such an amazing job.''
She continues, "I felt like I was being held together by a piece of string which could snap at any time. Fame doesn't make you happy.''
Anti-depressants came to her rescue, but while they helped her in some ways, they also made her feel numb in others.
She had a panic attack in her dressing room moments before going live on The X Factor – but she didn't tell her family, friends or boss Simon Cowell about it.
She reveals, "I didn't want to be a burden. It was a really lonely place. While anti-depressants can work for some people, I became a little too reliant on them – if you forget to take one, you feel awful.''
It didn't help that her and Olly's hosting skills on the 2015 X Factor were slammed week in, week out.
She was fat-shamed and ridiculed and says that she felt like a joke.
She added, ''I could have walked on water one week and been told I couldn't swim. As much as I would put on a happy face, backstage I'd be in tears with my make-up artist."
While her professional life is on the up, this year her personal life has been quite dramatic.
She has been in an on/off romance with Apprentice contestant Andrew Brady, whom she got engaged to three months after meeting in January, but split soon after.
She says, "We have a very passionate, raw love but at the minute we just need to look after ourselves. We need to be happy in ourselves before we can be together, I think – and that's what we're doing. I think we want the best for each other."
She is happy as she is and 2019 looks set to be a busy year for her with the Strictly Come Dancing's Christmas special, the filmed the Love Island Christmas show and making her West End debut as Roxie Hart in Chicago.
She is a fighter and we know that she is going to be just fine.