SHOCKING: Caroline Flack splits from fiancé Andrew Brady
Our fave Love Island babe, Caroline Flack has reportedly called off her engagement to Andrew Brady.
The Sun has claimed this is due to Caroline believing that Andrew is "full of lies."
The 38-year-old began dating the Apprentice participant, Andrew, in January of this year.
Clearly they enjoy living life in the fast-lane, as three months later Caroline announced on the gram that the 27-year-old had popped the question.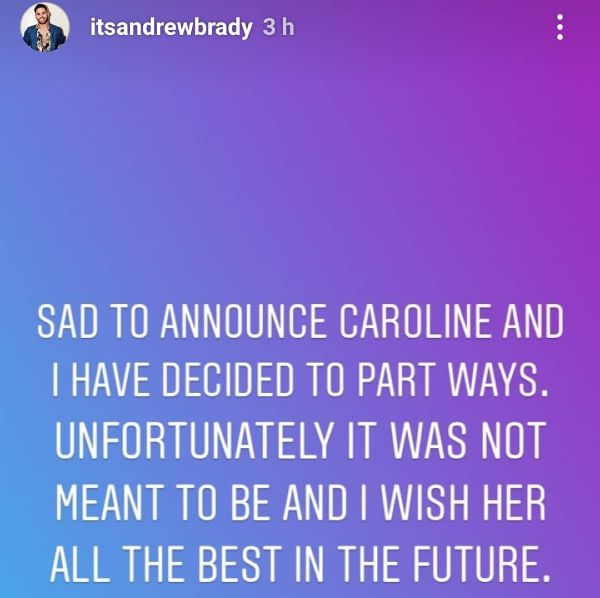 Andrew took to Insta stories to reveal the news, which according to a friend of the presenter, wasn't the way she wanted to do it. (Not cool, dude).
According to The Sun, the source said: "Caroline is so sad about what has happened."
"She's disappointed that Andrew has decided to make this public at this stage. She had hoped to deal with this privately.
"At this point she feels like he has used her so much, and that he's full of lies," alleged the source.
In a statement to The Sun, Caroline confirmed the break-up news.
"I'm sad to announce that Andrew and I have decided to part ways. Unfortunately it was not to be.
"I wish him all the best. At least there's a Villa waiting for me. It's back to the ol' grafting."
We'd LIVE for the moment Caroline rocks up as a Love Island contestant.