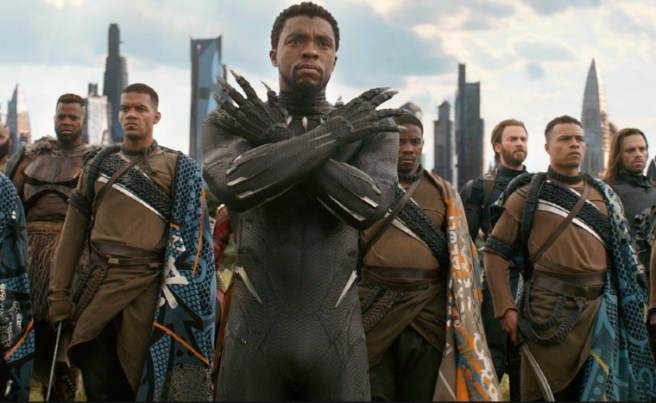 We're all most likely familiar with the incredible Marvel film Black Panther.
One of the biggest phenomenon's of 2018, and the highest grossing superhero movie of ALL TIME, the hiring of a nearly all-black cast was a pivotal moment in cinema.
The setting of Wakanda remains one of the most iconic aspects of the film, which mainstream fashion has gripped onto.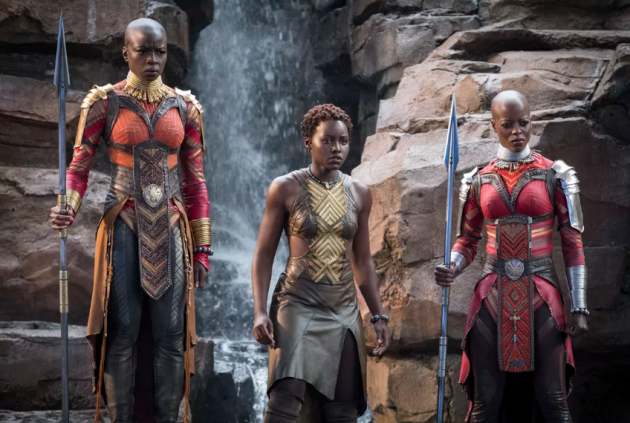 The film's acclaimed costume designer Ruth E. Carter wanted to change the public's generalised perception of the African continent;
"I want people to have a new vision of the continent of Africa," she told Refinery29.
"I want people to understand it's not just this dark place where everyone dresses the same with bones in their nose, living in a grass hut. People need to see this is a modern continent. It has a voice and an aesthetic."
Unfortunately, clothing brand Forever21 have released clothing inspired by the film, but have gotten into some hot water when it comes to the models chosen…
this sweater just called 311 because Shuri's making too much noise in her lab pic.twitter.com/Npd7nxwhJP

— Desus Nice (@desusnice) December 18, 2018
Fans of the film are NOT happy to see possibly the palest man in existence modelling merchandise for the infamously diverse movie, but some fans are claiming that the backlash is unfounded.
Forever21 tweeted; "Wakanda Forever, get the sweater here" last night, alongside a photo of a mens' top, named a 'Wakanda Forever Fair Isle Sweater.'
Twitter did it's job, to say the least. The clothing company quickly deleted the tweet, but the image is still on their website.
If you click on the link, it redirects you to another model, this time a diverse one, wearing a yellow and black sweater.
So @Forever21 removed the "Wakanda Forever" tweet, meanwhile on https://t.co/ECJpDYMBv8 they got white people in the official Black Panther merch, and a black guy in the bootleg. I mean….YIKES. pic.twitter.com/hGd2WYca9u

— lissey (@lisa2bags) December 18, 2018
There's nothing wrong with a person of any race enjoying a movie's merchandise of course.
However, many users online were troubled at the perceived whitewashing, considering the film is arguably the first superhero of it's kind to appeal to all races, ages and genders.
Whitewashing has been appearing in fashion more and more recently, with Zara and H+M getting into trouble for missteps in their high street fashion.
Prada found itself getting backlash last week for a shop window display featuring a charm eerily reminiscent of a Blackface character.
We think Forever21 need to be a tad more careful with it's marketing campaigns…