Nothing beats a 99 on a summer's day in Ireland. Yes, come rain or shine, the balance of gloriously cold, sugary ice-cream; crumbly, chocolatey Cadbury's Flake, and fresh, crispy cone is positively second-to-none.
But world-class frozen confectionery isn't the only perk of staying on home-soil during June, July and August.
In fact, we'd take blissful, weeks on end of beer-gardens, of road-trips, of festivals, of long hikes and even longer evenings over the sweltering heat and uncomfortable air of warmer climes.
Yes, you can have your year-round sunshine Florida; take your balmy beaches, Costa del Sol – there's an awful lot to be said for even the most dreary and overcast of summer days on the Emerald Isle.
In short: craic doesn't need to be tropical… it only needs the right attitude.
So without further ado, SHEmazing! looks at the top six reasons why our humble Irish summers are the absolute best…
1) Festivals
The festival scene in this country has positively exploded over the last few years. And it's no longer just about music and comedy. From food and farming, to yoga and music and pets, there truly is something for everyone.
Even less-than glamorous campsites are an, ahem, experience not to be missed. Tent mishaps, toilet misdemeanours and just a load of near-misses – the tales live on long after the weekends have ended.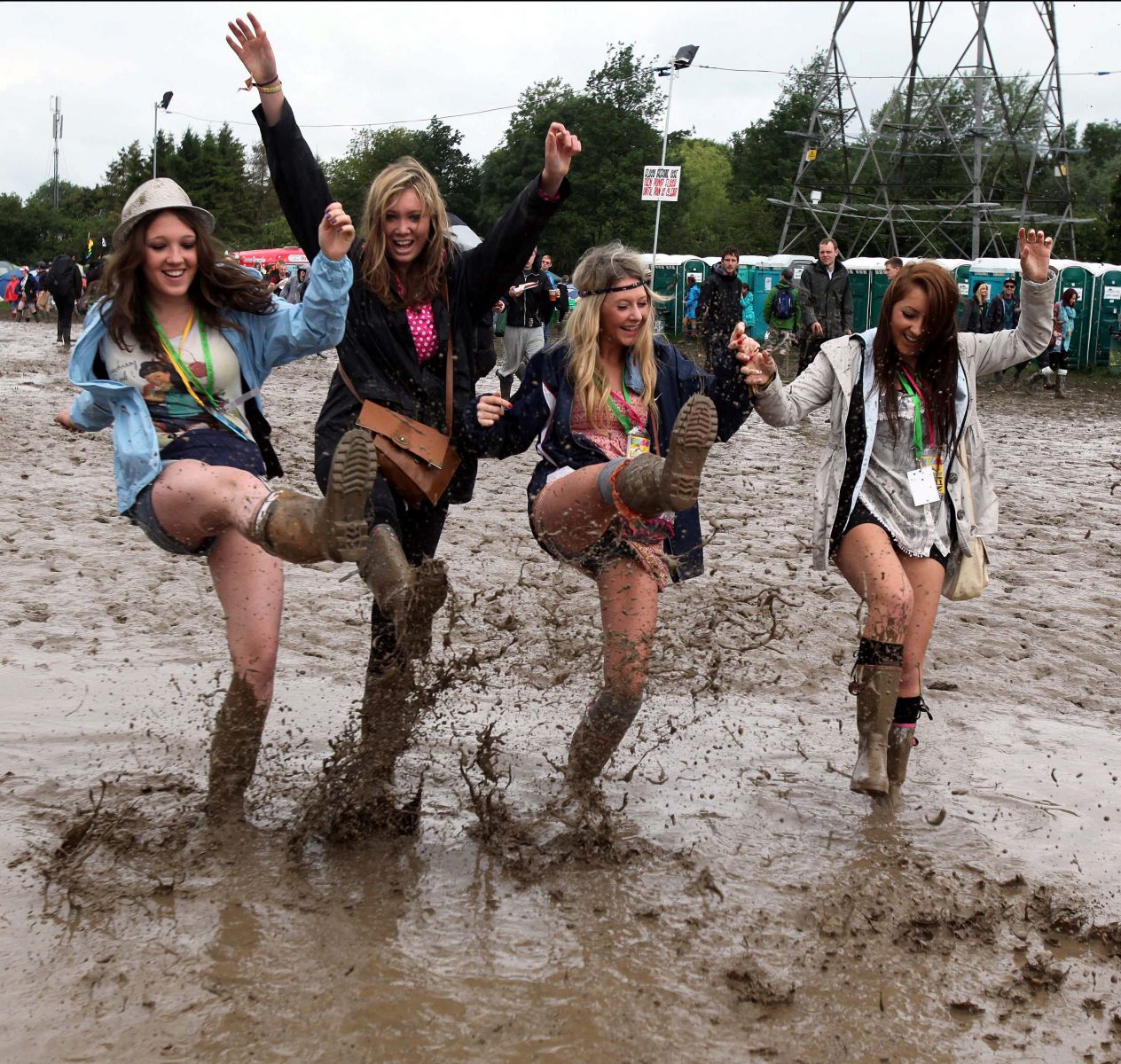 2) The beach
After a promising outlook from the good folk at Met Eireann, temperatures hit a tropical 18C – meaning only one thing: a mass exodus to the nearest stretch of sand.
The tailbacks will be horrific (sunny-day traffic going to Rosslare builds up around Bray) but the waiting packets of warm Tayto, sand in your pants and random encounters with half of your year from school make it all worth it.
3) Summer fashion
We won't let a little rain stop us from donning our finest summer attire. No siree. And if in doubt, just 'accessorise' with a giant tote bag.
After all, at his time of year it's the only thing in which we can carry around our requisite jumper, jacket, sunglasses, sun cream, umbrella, makeup, flats or flip-flops, chewing gum, nail varnish, a packet of popcorn, and a pair of dangly earrings. #Sorted.
4) Road-trips
You gather up your four always-up-for-it mates, and bungle yourselves into a car: you're hitting the open road.
No trip is ever complete without Westlife's greatest hits or the Dirty Dancing soundtrack, but you'll all end up belting out Ten Green Bottles anyway.
Granted someone will always be "bursting" for the loo, and all of your phones WILL die at once (why did no one bring a USB charger?) – still, so long as you have a family-sized bag of sucky sweets, you're seriously sorted.
5) The forecast-defying BBQ
"We'll just go for it": a definitive, game-changing phrase heard around the country from the months of May to September. But it wouldn't be an Irish summer without a confident throw of the barbecue dice.
Some poor soul (probably one of the guys) is inevitably left in the rain turning a half dozen sad-looking sausages (while you and the rest of the girls retire to the conservatory for a natter) but that gorgeous smell of charcoal and singed meat is matchless.
6) The spontaneous 'why not?' soiree
A true Irish summer wouldn't be complete without a spontaneous party thrown for no reason at all. It's late afternoon, there's mischief in the air, and you get the word out: you're kicking off a bit of a session.
In fact, so long as you've got your squad, a playlist, plenty of food and the right tipple by your side, it won't even matter if it rains.