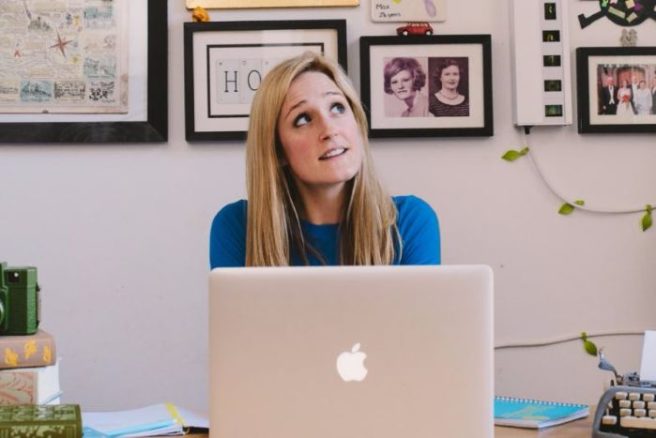 Along with her sister, Fiona, Rebecca Jeffery, 32, is the owner of Fi & Becs Design And Marketing.
The business provides branding, design, copywriting and websites for businesses and has worked with the likes of Mothercare, Matalan and the Lake District hotel chain.
Last year, Rebecca starred in series 12 of BBC's The Apprentice – making it through to week six of the reality TV show. It's an experience she describes as "whirlwind".
A native of Manchester and a mother-of-one, she is passionate about her business, but insists that women don't have to sacrifice their domestic lives in order to succeed.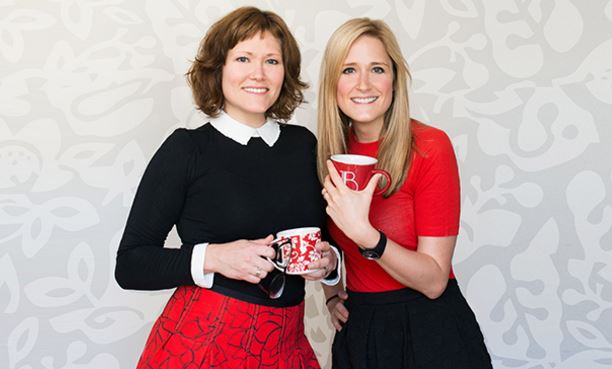 "I was always told that if you're nice in business you won't get very far – and I'm happy to disprove that," Rebecca tells SHEmazing when she sits down for an exclusive chat.
"I did the whole corporate world thing before I was a mum – I had the long commute and the office hours. But starting my own business with my sister allowed me to step away from all that."
"And just because I have a young child doesn't mean I'm not still really ambitious – we're passionate about what we do."
Giving an insight into her working day, Rebecca explains: "I work from 9am to 3pm and then I take time off to play with my son and we have something to eat and do the bedtime routine. Then from around 7pm or 8pm I hop back on the laptop and work for a couple of hours."
Acknowledging the work / life balance familiar to most working mothers, Rebecca explains: "It's about juggling and swapping things around. My own business allows me to do that."
"Even as the workload has increased and the client-base has grown, that is still the way that I work. Now Fiona and I have around 120 clients and some of that business – like Mothercare and Matalan – came to us specifically because we understand their target market."
"I would never apologise for being a mum; I'd never sacrifice the time that I have with my son," she adds.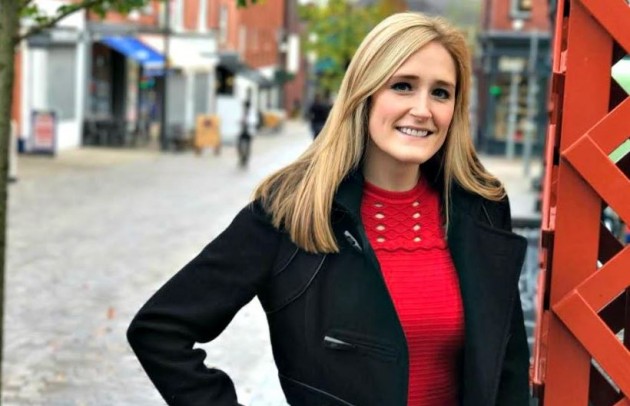 Reflecting on the weeks she spent in the boardroom in front of Lord Sugar last year, Rebecca explains: "I've always been a massive fan of the show but I don't think I thought I'd be the stereotypical contestant. I'm not mouthy, I don't like to shout, I'm not angry."
"But I knew I had a unique business model that was working really well. I thought 'well, that's what I can bring to the show'. And I knew it would bring some publicity to my business also."
With a nod to the production team who saw Rebecca's USP, she says: "I like that the producers picked me because I'm a bit different to the standard."
"But then, the working world is changing too. There are more mumtrepreneurs, more people – not just mums and not just parents – want that flexible approach to working-life. There is a stronger desire for work-life balance."
Perhaps in keeping with her attitude to work and motherhood, Rebecca's little boy was by her side when she got the call inviting her on the show.
"I was there desperately trying to give him a pack of crisps and an apple and stick on the TV to keep him quiet while I acted professional. I was flabbergasted and very excited," she remembers.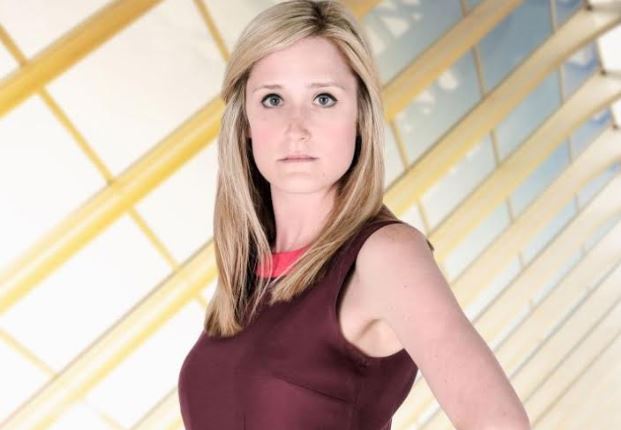 Vehemently dismissing the notion that you have to be cut-throat to succeed in business as a woman, Rebecca insists the idea is an archaic one.
"The one thing I would say to other women – and I've learned this from having my own business and from being on the show – is that you have to be yourself."
"There is no point in me trying to be some hard-nosed combater because that's just not who I am. I'm warm and I'm friendly and I'm nice to people; that doesn't make me a weak businesswoman."
Rebecca accepts that her appearance on the show conflicted with her desire to spend time with her son, and admits her performance at points did reflect this.
"I had set my whole life up around my son I'm not used to being away from him and it was difficult. I hated thinking of Ollie being unhappy and knowing that my absence was the cause of that was heartbreaking. Even sometimes doing the tasks, I felt a little bit like a lead balloon; just distracted."
"I've travelled for work before – but this was different and harder. So being back with my son now and immersed in the business is definitely a very bright silver lining and I'm proud at what I've done both professionally and personally."