Time and time again, we find ourselves scrolling through Spotify looking for our favourite lady jams.
It's time consuming and kind of annoying – so we decided to do something about it!
We have set ourselves up on Spotify, and created the grooviest playlist ever (think all the best in 90s pop, plus Dua Lipa and the gals).
Currently, we have about 45 songs on it, but we are so open to suggestions. Have a song you love? Let us know, and sure we'll add it on for you.
We're also going to add 5 songs to the playlist every week, and we'll keep you updated.
This week, we created a poll asking what song you'd like added. The winner?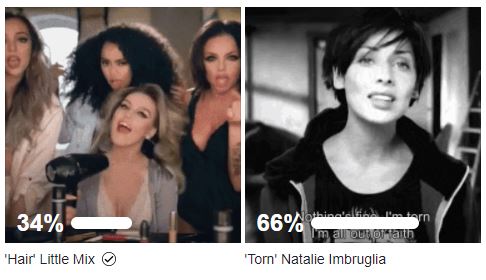 Torn, by Natalie Imbruglia! What a TUNE.
So we added that, and 4 other bangers for you!
Have a listen, and let us know what you think.