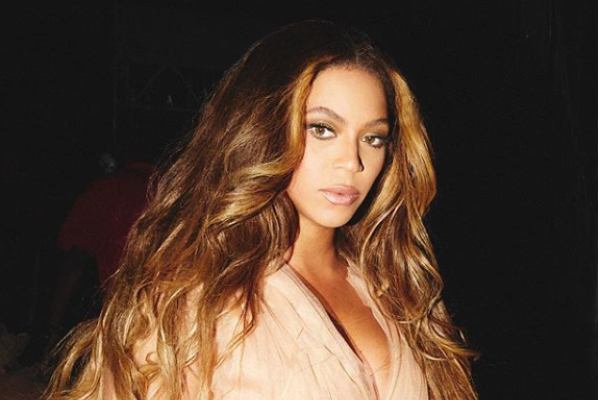 Men, move over – the top 40 most powerful women in the music industry have been unleashed and we ARE feeling it.
It's been a big year for music and women, particularly in Hollywood with all the social movements.
Now this year's Woman's Hour Power List has been published and it comes as no surprise that a familiar face topped the list.
Our gal Beyonce napped top spot, with Tay-tay closely following behind and Adele sits comfortably at fourth place.
Bey secured number one as the judges said she has used her music and position of influence to bring "black politics, civil rights activism and feminism into the mainstream".
And honestly, no one will ever forget her UNREAL performance at Coachella this year, where she was the first black woman to headline the festival. – OWNING LIFE.
Swifty snaked into second place as the judges praised her for being "unafraid to take on big brands and call out injustice" while "empowering" the youth of today to be "strong women". – We knew you were trouble Tay, Tay, but in all the right ways.
In third place, you mightn't have heard of her – but it should be known she's a badass boss lady.
Vanessa Reed is chief executive of the PRS Foundation, an organisation that funds new music and talent development.
The judges were highly impressed with her ability to get international festivals on board to pledge for gender parity. – As are we.
The incredibly talented singer and songwriter, Adele was put in fourth place.
The BBC Radio Four list was judged by the likes of presenter Tina Daheley and TV producer Jasmine Dotiwala, classical music writer and novelist Jessica Duchen, UK producer of the year Catherine Marks and singer-songwriter Kate Nash.
On BBC Music day, the list was announced during a special Women's Hour broadcast hosted by Dame Jenni Murray.
The top ten also included Stacey Tang, managing director of record label RCA UK, in fifth place, and in sixth was Gillian Moore, director of music at Southbank Centre.
Behind Gillian was Rebecca Allen, president of the record label, Decca Records. A conductor, Marin Alsop took eighth place.
In ninth place was a musician and founder of the Chineke! orchestra, Chi-chi Nwanoku.
Maggie Crowe, the director of events and charities at music industry body BPI, Administrator of the BRIT Trust finished off the top ten.
Girl POWER!