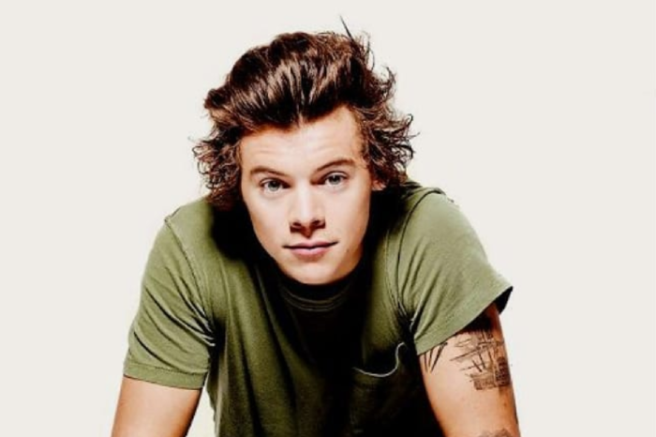 We decided to investigate Harry Styles' net worth, instead of focusing on our own empty bank balance. It's somewhat cathartic.
The former star of One Direction has made a crazy amount of cash, and we decided to do some digging. For research purposes…
His infamous hair is earned him numerous endorsements, and the band itself made most of their earnings from their Pepsi days and touring.
While they may be on a very extended 'break', Niall Horan, Zayn Malik, Liam Payne and Louis Tomlinson became millionares after chugging out album after album in a short space of time.
First of all, 1D sales are beyond insane. According to RIAA, One Direction has sold $13.5 million in digital singles, which is basically in downloaded singles alone.
Their album sales are also on the high end of the spectrum; 2013's Midnight Memories was that year's best-selling album, selling a whopping 4 million copies worldwide.
Let's not forget the merch, shall we? Piles of cash came in from their 2014 Where We Are Tour in particular. It became the highest-grossing tour of the year with $290.2 million.
Their 2013 Take Me Home tour also made $114 million, and 2015's On the Road Again Tour made $208 million. So they've got plenty to brag about.
Bear in mind, the money had to be divided in five as well as siphoned off to their management and those who worked on set and on tour with them. STILL, it's cold hard cash.
LOOK HOW CUTE THEY WERE:
Their merch strategy was out of this world; they could have sold a dirty old sock and fans would pay millions for it. You can still find merch of the bands actually..might get some more?
Their This Is Us movie earned a casual $8.9 million on its opening day alone, so there's that too. We confess, we went to see it, Twice.
One Direction also made sure to work with brands to get endorsements, such as Toyota and Pepsi.
Apart from all that coin he made in the infamous boy band, Harry also had his self-titled debut album and movie roles as part of his earnings.
His self-titled musical offering sold well, with one million copies being bought to be exact, and his solo tour making $62 million
His role in Dunkirk presumably paid well, and his modelling for GUCCI tailoring also gave him a handsome salary.
His L.A. home was only recently put on the market for $7.495 million, so he's got some money tied up in real estate property, and a $6.8 million NYC apartment, as well as his $3 million London home.
Which means…according to Celebrity Net Worth, our boy Harry has a total of $75 million to his name.
We just shed a single tear for the state of our financial independence…
Feature image; Instagram/@harrystylessvids