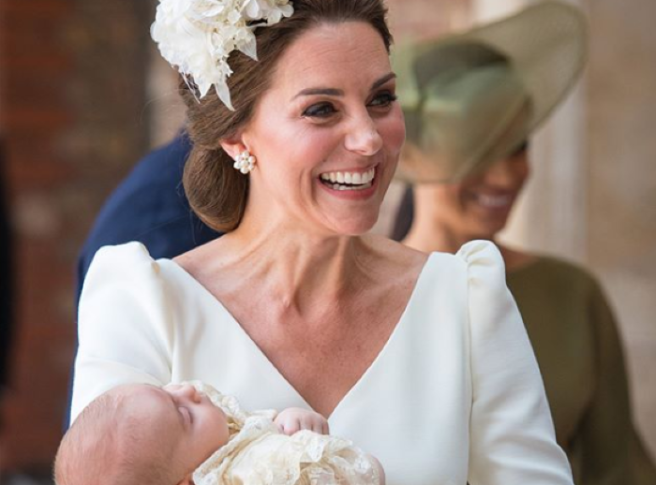 The Duchess of Cambridge looked like the proudest mum as she arrived at the Chapel Royal for her son, Prince Louis' christening service.
The doting mum cradled her 11-week-old baby boy in her arms as she entered the grounds of St. James's Palace.
The young royal dozed in his mum's arms as they greeted the Archbishop of Canterbury. It is understood that Kate said that Louis is just like George.
Kate also told the Archbishop of Canterbury that Louis was sleeping and "very peaceful." She added: "I hope he stays like this."
Prince William entered the chapel hand-in-hand with Prince George and Princess Charlotte, who looked as adorable as ever.
The siblings waved to the press and greeted the Archbishop as they entered the chapel.
The family-of-five were also joined by Prince Charles and Camilla, Duchess of Cornwall.
Prince Harry and Meghan Markle also attended the celebration. It is understood that the Duke of Sussex purchased a first edition of first-edition of AA Milne's Winnie-The-Pooh as a gift for the young prince.
Members of the Middleton family also attended the service, including Kate's sister Pippa and Lucy Middleton, who was confirmed as one of Louis' godmothers.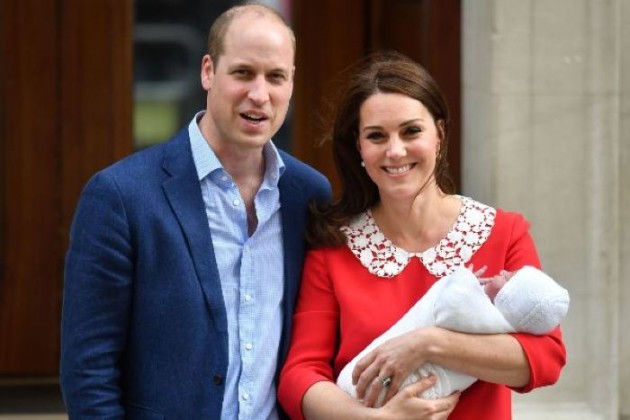 Two notable members of the royal family were missing from the christening service. Earlier today, it was announced that Queen Elizabeth and Prince Philip would not be attending the christening of Prince Louis due to the monarch's hectic schedule.