Ah Penneys – our go-to high street haven for all things affordable and on trend.
The fashion HQ has been giving us some seriously stylist pieces of late – but one in particular has caught our eye.
When we spotted this plaid mini-dress in store, we knew we had to snap it up before every blogger in town got their hands on it.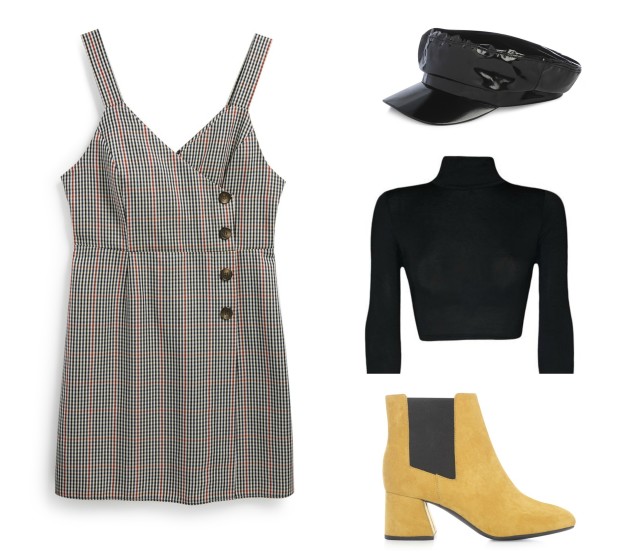 Dress €16. PVC cap €6.00, Boots €17, all Penneys, Turtleneck €16.59 ASOS
The gorgeous mini dress comes in a similar print to that coat we've seen all over Instagram, and the addition of the quadrant of side buttons is an adorable bonus detail.
We're also all about the wrap-over style – making this piece super versatile.
For something a little edgier when we head out for drinks, we're teaming it with this PVC baker boy cap and yellow suede boots, throwing the dress over a slim-fit black turtle neck.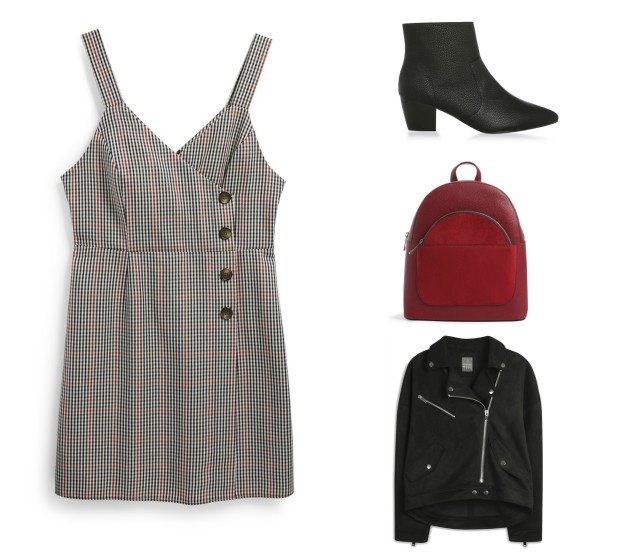 Dress €16, Boots €17.00, Backpack €14.00 and Coat €28.00, all Penneys
For day time, we're opting to add a white t-shirt underneath, black tights, and some plain black booties.
A cosy suede biker jacket looks gorgeous oversized, and red accessories tie in to the subtle hint of red in the plaid.
Best of all, this versatile dress is only €16.00 and it's in stores right now.