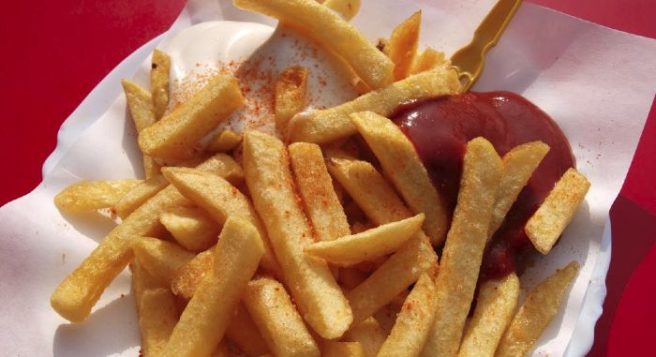 Listen, we don't go to Supermac's to get in our five-a-day.
We go to Supermac's, mostly in the early hours of the morning, to chomp on the deliciousness that is their chunky chips.
However, that could all soon be changing.
While speaking to The Capital B, the owner of Supermac's Pat McDonagh, said that the Irish food chain is changing with the times – and that means "healthy" chips.
"Healthy eating has come into the fore and everyone has to adjust, people focused on health food are doing quite well. They're taking up the idea that's come in from the US and ran with it.
"But you'll always have people who want to have a burger, what we've done is gone the fresh route with beef, the fresh route with chicken and we'll be going the fresh route with the chips in the not so distant future".
However, for us Negative Nancies who think there's nothing better than the original, crispy chip, Pat assures us that the side order will, indeed, taste better.
"You can't beat anything that's fresh, that's why the chicken sandwich tastes so good, it's because it's a fresh product. Anything that you freeze loses some of its quality.
"Likewise with the fresh meats, there's a better taste, better flavour, it's better quality across the board, and we know this because we're selling more of them".
We think we'll have to taste them for ourselves, Pat…