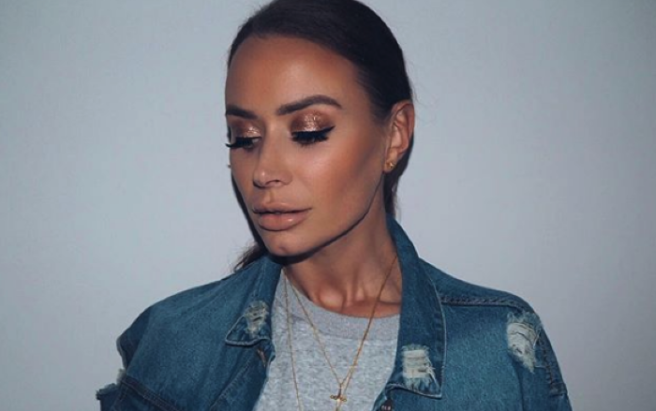 This week, Joanne Larby, otherwise known as The Makeup Fairy, came under fire once again from Blogger's Unveiled, after the influencer told her followers that her new product releases with Glam Fam Cosmetics were cruelty free and PETA approved.
The products were not listed on PETA's prescribed list of companies which are cruelty free. PETA also told Evoke.ie that the products we're not in fact PETA approved.
Joanne posted to Instagram today to respond to the criticism, after BU used their 170k platform to call her out.
'It saddens me greatly to have loyal fans think I would collaborate on something that involved testing on animals. I'm happy to clear a few things up to give some of you piece of mind so there's no confusion.
'@glamfamcosmetics_ is an Irish brand that I have collaborated with on two products so far. It is not my brand, it's a brand I'm heavily involved with. Therefore any additional products outside of my Illuminating Drops and Intense Cream Shadows are not my products, they are part of an expanding line. The brand is made in the EU where it is illegal to produce anything that is not cruelty free.'
'We (I work with a team) applied for PETA approval to obtain a certified listing and hoped to have it in time for when we reach shelves; the process is lengthy, and please bare in mind we are not on shelves yet.'
'I was under the assumption that you could obtain immediate PETA listing when you are cruelty free hence mentioning, and for that I'm very sorry if there was any misunderstanding.'
'It's more prevalent than ever in this industry that something quite simple can be manipulated to look worse than it is. The main thing here is animals were not harmed in any way when creating my products, bar unicorns who willingly gave me their magic dust,' she finished.
Justice for unicorns, we guess?