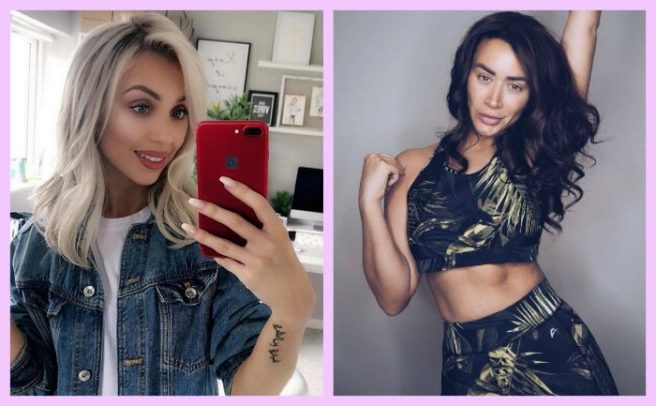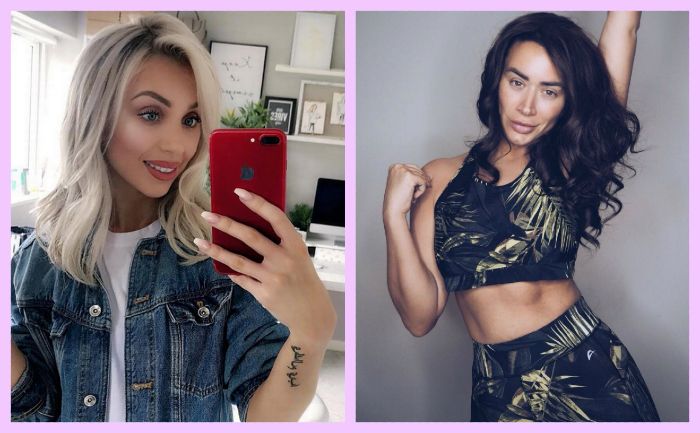 Irish influencers are uniting to combat criticism over photoshop
Online influencers are a huge part of people's online lives these days.
You follow the women you look up to, whether it's for their style, makeup routines or business savvy.
As the influencer industry has grown to become a multi-million dollar concept, the competition to attract follows has too.
It's safe to say that living your life in front of anything from 20,000 to 400,000 online eyes comes with a certain amount of pressure to maintain an advertiser-friendly facade.
For some, authenticity is the cornerstone of their business.
For others, the pressure to appear perfect has led to accusations of photoshopping, alleged secret surgery and heavy editing.
Now, there is nothing wrong with throwing a good filter over a photo and maybe whitening your teeth if they were a little wine-stained on that particular night – most people now have a mini perfecting app on their smart phones.
However, some influencers have been accused of having a very close relationship with the airbrush filter, which has spawned hundreds of blogs, forums, twitter, facebook and instagram pages and groups who discuss the various aspects of the influencers' photography.
Some argue that as these influencers sell makeup, skincare and fitness products to their audience, it is deceptive of the influencers to then heavily edit their photos to make their hair, skin or physique look different.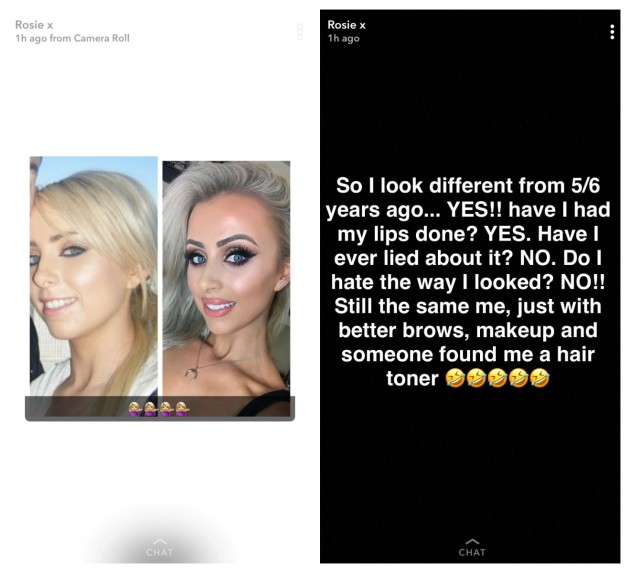 Image: Snapchat / rosie x
This heavy scrutiny has been labelled as bullying by some of Ireland's biggest influencers.
Rosie Connolly, who has received massive praise for being honest about her skin issues in recent months, took to Snapchat to discuss her thoughts on the forums.
'Have I had my lips done? Yes. Have I ever lied about it? No.'
Do I hate the way I looked? No. Still the same me, just with better brows, makeup and someone found me a hair toner.'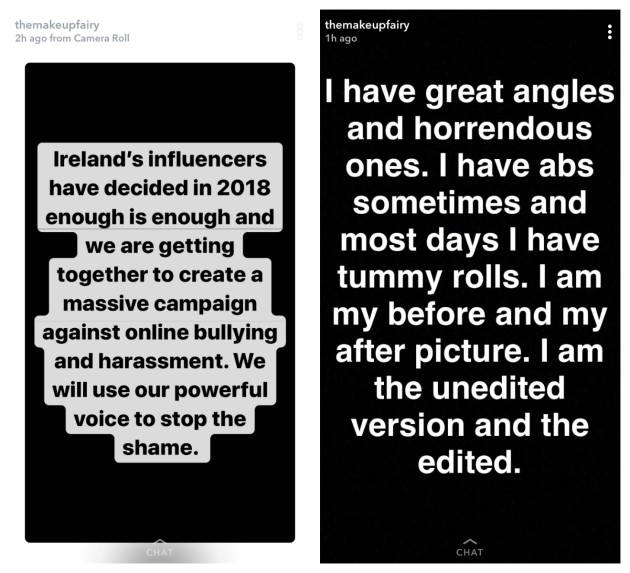 Image: Snapchat / themakeupfairy
She then uploaded a snap of her from her teenage years, side by side with a recent image.
The Makeup Fairy has also been a topic of discussion on these forums, on which she has been accused of editing her physique.
The woman behind the brand Joanne Larby took to her social media to share times where she has felt insecure about her appearance, and relayed that she has both 'great angles and horrendous ones.'
The makeup mogul also compared her situation to that of Mila Kunis, saying that celebrities have always been the target of criticism.
'I am the edited and unedited version,' the fitness model wrote.
The specific type of anti-bullying campaign that the bloggers intend to conduct has yet to be revealed, but we can only commend them for addressing the criticism and for using their influence to positively impact their online communities.