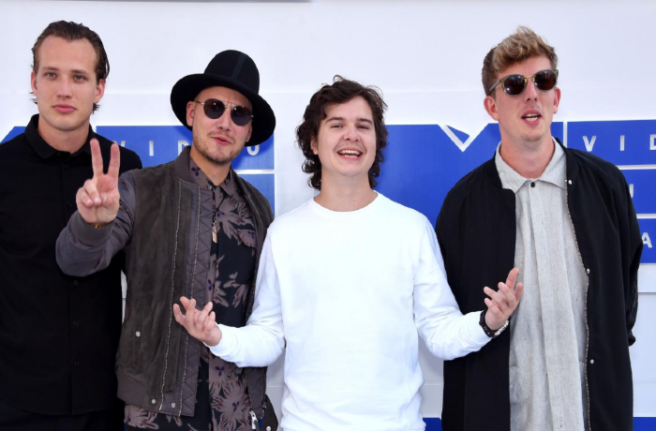 Danish band Lukas Graham have landed in hot water after covering the late rapper XXXTenacion's song SAD!, claiming to have no knowledge of his violent past.
The track was covered as a stripped-down version for the Spotify Singles series, and now the lead singer Lukas Forchammer has stated that the song will be removed from streaming services.
He posted a now-deleted statement to Instagram, writing; "Our cover of 'SAD!' will be taken down ASAP. I had no knowledge of his violent history. I'm very sorry for the pain I've caused. Again, I'm very sorry."
maybe we stan lukas graham pic.twitter.com/Ofq4EuaqiC
The band allegedly had no clue about the deceased rap artist's controversial history with the law.
At the time of his death back in 2016, he was facing trial for a number of charges including false imprisonment and aggravated battery of a pregnant woman.
The band's apology referenced XXX's domestic abuse charges from October 2016, after he was shot and killed in June of that year.
XXXtenacion was charged with false imprisonment, witness tampering, and aggravated battery of a pregnant victim in OCTOBER 2016. Even after all of this he dropped his album on August 25th 2017 and his album still fucking debuted number 2 on the Billboard 200.

— Blerd Talk (@AntravisBisou) June 6, 2018
The 20-year-old's multi-platinum-selling posthumous album ? has been boosted and featured by a number of famous hip-hop and rap artists.
The rapper confessed to "f*cking up" his ex-girlfriend, in addition to a number of other violent crimes in a secret video which was made public after his death.
Real name Jahseh Onfroy said in an interview with the podcast No Jumper that he nearly killed his gay prison inmate who was staring at him. He laughed throughout the interview, showing no remorse.
"I was going crazy," he told the interviewer. "I smear his blood on my face, on my hands. I got it, like, in my nails. I got it all over me. I was going f*cking crazy."