If you think you have the misfortune of spending your working day with some of the most irritating people on God's green earth, this recent Imgur upload may force you to reconsider.
In a move which has helped us realise that our colleagues aren't even as close to annoying as we think they are, Imgur user, ChefShwasty, regaled internet users with a story which shows the lengths he will go to in order to aggravate a co-worker.
Taking it upon himself to make his colleague's day as hideous as possible, Chef hid a Bluetooth speaker in a vent above his co-worker's desk and then proceeded to press play on BeeGee's track Stayin' Alive.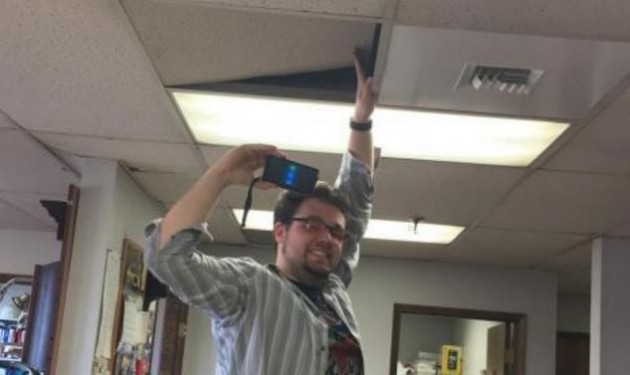 What ensued was an entire day's worth of frustration and confusion for the poor unfortunate that Chef tells the internet he 'likes to f*ck with'.
In a blow by blow account, the public learned the extent of Chef's mischievous streak, and it's safe to say, our own co-workers are suddenly looking a lot more sound…
We'll let Chef take it from here…