As amphibians go – they're actually pretty darn cute: dozens of adorable green and squidgy tree frogs.
However – where they turned up is somewhat less appealing.
Yup, after a recent flood the reptiles made their way into an unsuspecting woman's bathroom – eventually settling around her toilet bowl.
The image has proven immensely popular on Imgur – where it was first shared yesterday by the woman-in-question's daughter.
Indeed, it has now notched up some 7million views, with many online observers reacting with a mixture of horror and wonder at the sight.
"Jesus, tell your mom to change her diet," laughed one. Many others drew on the Biblical story of the plague of frogs in Egypt.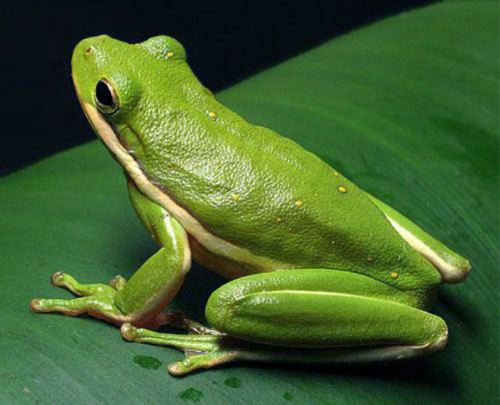 Another user gushed: "This is pretty disgusting but THEY'RE SO CUTE."
Similarly, a further comment read: "The whole chilling out in a dirty crapper is disgusting, but I want to keep all of them. They will be my little froggy babies!"
The animals appear to be American tree frogs – which are native to central and southeastern regions of the United States.