Ryan Reynolds is the king of trolling; his birthday messages to his wife, Blake Lively, keeps everyone hugely entertained, but now he's moved on to another famous female.
Hollywood icon Betty White celebrated her 97th birthday yesterday, and received adorable messages from celebrities worldwide.
Ryan's comical note was definitely the winner, however. The 42-year-old actor referred to the veteran actress as his 'ex-girlfriend', should Blake be worried?
He captioned the image of himself and White;
"I don't usually wish ex-girlfriends Happy Birthday. But Betty's special. Happy Birthday to the one and only, Betty White," followed by a birthday cake emoji.
The duo are both renowned for their quick wit, and have known each other since she portrayed his grandmother in the 2009 rom-com, The Proposal, alongside Sandra Bullock.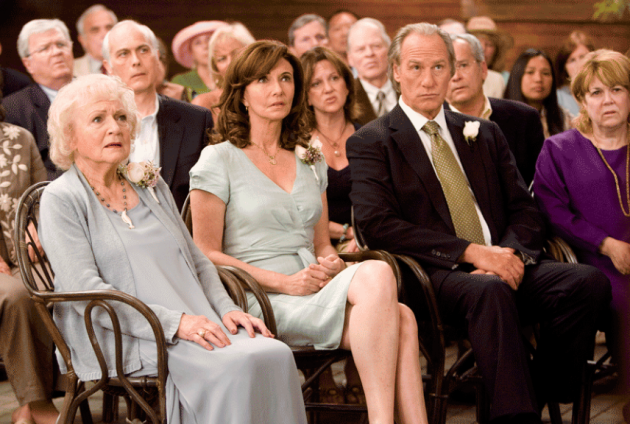 Sandra Bullock, Reynolds and White filmed a GAS Funny or Die promotional video for the film, and it seems they've been best friends ever since.
After Deadpool premiered in 2016, White made her own review for the flick; "Hello, I just saw the most anticipated movie of the year," White said about the Reynolds-made movie, while lounging in a red velvet chair.
"It was glorious. Once in a generation, a movie comes along that your whole family will love. If your family is a f*cking group of ass-kissing inbreds," she jokingly dead-panned. "Plus, Ryan Reynolds looks so f*cking handsome in his red leather suit."
Reynolds wished White a happy birthday back in 2018 with an amusing photo of himself wearing his Deadpool costume on Instagram, holding a martini and hot dog.
There also featured a framed photo of White eating a hot dog, from her recent movie, Parade. The beloved Betty was asked the secret to living a long and happy life,
Her ICONIC answer, was of course; vodka and hot dogs, "probably in that order." Marry us.
Reynolds wrote, "Happy Birthday to the one and only Betty White! Cheers to another year of 'Tinis and Weenies!" This appears to be how the amazing tradition was born, and long may it last.
They both possess such dry senses of humour, which essentially makes them a match made in comedic heaven.
We're sure Blake approves. Happy Birthday Betty, you Queen. Never change.