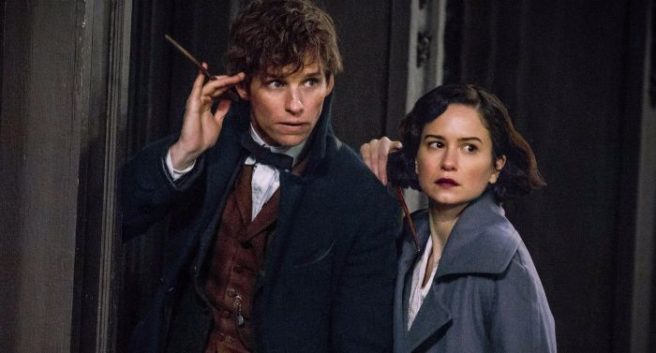 Listen, we were all disappointed when we didn't receive a Hogwarts letter on our 10th birthday.
But with the latest Harry Potter news, this could be your chance to live in the wizarding world for a few months.
Pottermore revealed that Warner Brothers are looking to cast five new characters in the second Fantastic Beasts and Where To Find Them.
The website announced the news by sharing a post stating that an open casting call is taking place for the movie and they're looking for five people to take on new roles.
Better yet, the roles include portraying teenage versions of Newt Scamander, Leta Lestrange, Gellert Grindelwalk and Albus Dumbledore.
They're looking for three actors between the ages of 13 and 16 to play a young Newt and Leta, as well as a new character, Sebastian.
Next on the list is actors aged 16 to 18 to play Gellert Grindelwald and Albus Dumbledore as teenagers.
"To apply for the Fantastic Beasts open casting call, email casting.prod@wb.uc-ns.com with a recent colour photograph, (i.e., taken within the last two months), contact telephone number, your home address and date of birth," reads the website.
"Anyone under 18 must ask a parent or guardian to send the application.
"No previous acting experience is necessary, but applicants need to be eligible to work in the UK (meaning they must be a UK, Irish or EU passport holder), and be available for filming between August and November 2017."
No acting experience needed? Sign us up!