This week, a barrage of bloggers and influencers were driven around Dublin city it what can only described as one of the most eclectic vehicles in the county.
The Vintage Tea Tour Bus hit the road to celebrate the launch of a brand new venture by esteemed Irish makeup artist, Aimee Connolly.
The bus, hosting the likes of Holly Carpenter, Niamh Cullen, Faces by Grace and James Patrice, looped around Dublin's south inner city, as it's patrons enjoyed the opportunity to catch up, snack on afternoon tea, and get up to speed on a product Aimee has been working on that is set to solve one of our main makeup problems.
Aimee, know for her distinctively pared-back, softly contoured makeup style at a time when 'more is more' is the makeup mantra of many, has created the remedy to an issue many women face when shopping for a face palette.
Generally, face palettes are built to cater to numerous demographics, and so can include a wildly varying shade range to appeal to many.
This can often lead to a couple of shades in the palette being used, while one or two are left undisturbed by your beauty blender.
We have all seen this in action – in our very own makeup bags.
That deep bronze in your contour palette you simply cannot use thanks to it's dark undertones remains untouched as all the rest of your pans empty, or that icy pink highlight in your strobing set is too light and washes our your rich colouring, so it gets tossed when the rest of the palette is used up.
We often end up buying palettes based on our fondness for most of the shades, accepting that some wont work for us, but purchase anyway as a means to access the colours we do like.
'The reason why I went for the face products initially is because I used to love how simple it was to make someone look amazing,' Aimee told SHEmazing previously.
'People I think used to think that there was a lot more layers to contouring then there actually was.'
'I thought how good it would be to have a handy kit that's more towards the easy approach to contouring and not the full cream contour.'
Her original palettes, The Sculpted Palette and The Sculpted Rose Gold Edition Set, have been helping Irish men and women achieve a heavenly glow and carved cheekbones since their launch, but Aimee wanted to hone her offering to makeup lovers further by making her palette a personal experience for each person.
And so, The Custom Edition was conceived, and as it's name suggests, the new palette is completely and totally customisable for the person who seeks it out.
The four pan Revolutionary Refillable Palette comes empty (a steal at €9.00), and makeup lovers than have the opportunity to build their own, completely bespoke, face palette from a selection of 12 options.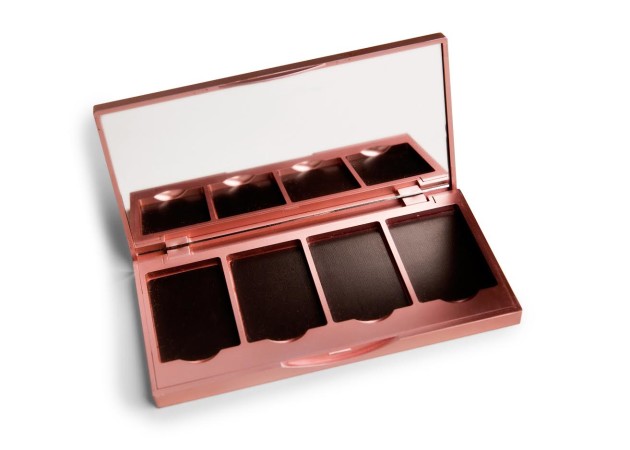 The looks Aimee has created, Royal Rose, Golden Girl and Bronzed Bombshell, each have four elements, a cream base, a bronzer, a highlighter and a blush (Aimee is all about EVERYONE wearing blush to create a natural glow).
Each of these 12 pans can then be slotted into the palette in any way you see fit – you could take the blush and base from Royal Rose, the bronzer from Golden Girl and the highlight from Bronzed Bombshell, or any other combination that takes your fancy.
Or, if you're just after highlights, you could choose two cream bases and two highlights to create your own bespoke strobing palette, complete with one set for a day-to-day look, and one for a tanned, glam night look. The possibilities are pretty much endless.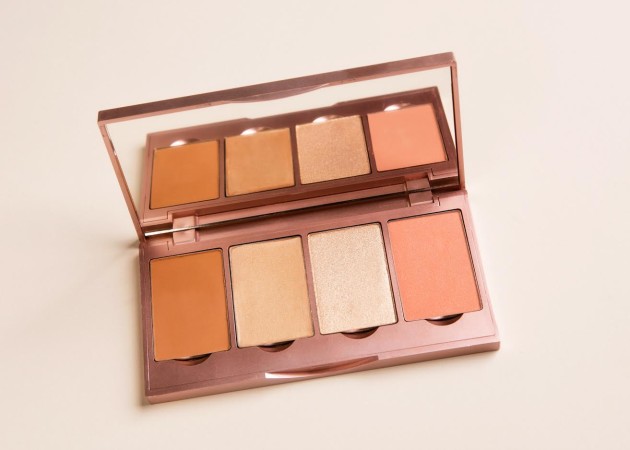 The individual pans are a steal at just €8.00, and The Custom Edition launches in stores today and tomorrow.
You can nab them at various pharmacies nationwide, including Cara Pharmacies, and Sam McCauley Chemists and Meagher's Pharmacies.
They're also already online, from Cloud 10 Beauty and AimeeConnolly.com.