Diet, hormones, weather or choice of product: when it comes to our skin, it seems there's a challenge at every turn.
Whether cold weather leaves your skin dry and sore or hormonal imbalances cause you to break out, most of us struggle with some type of skin issue.
Routine means we don't often take the time to consider what may cause the issues or, indeed, how to treat them effectively, so we reached out to our panel of Dermalogica experts to find out more.
Armed with years of experience, a wealth of knowledge and a desire to school us on skincare, they took SHEmazing readers questions, and got down to business.
Take a look at this…
1. I am 23 years of age. I have always had pretty good skin, the odd break out! But recently. My skin is breaking out, spots, red bumps, etc!
I keep my skin really clean, and eat a pretty good diet. I do a lot of photographic shoots, as I am a model, but my skin is really getting me down! What can I do?
Try using an oil cleanser as a first step in cleansing. Oil cleansers attract oil and debris more effectively than a water soluble cleanser so will lift off any makeup or dirt efficiently before you follow with the second skin specific cleanser. PreCleanse Balm is a favourite!
Professional tip is to wash makeup brushes regularly with your cleanser to give a thorough clean and avoid transferring bacteria back onto clean skin.
Regular daily exfoliation will polish and help deep clean the skin. Daily Superfoliant contains charcoal which is hugely popular for adhering to grime and pollution giving a polished and resurfaced skin in one go.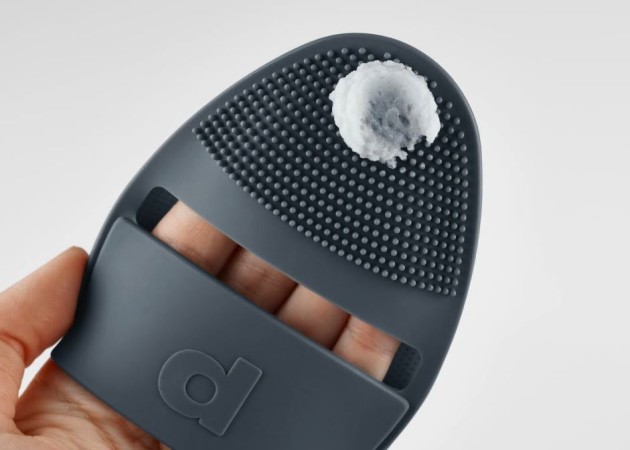 2. I have combination skin and no idea what kind of skin care routine I should be doing or what products.
I get localised breakouts but also get dry tight skin on my cheeks under my eyes. I think I have deep pores too because I get blackheads quite easy and they're difficult to get rid of.
A core regimen should contain double cleanse starting with an oil based cleanser followed by the skin specific cleanser to target your core skin concerns. PreCleanse and a face wash such as Special Cleansing Gel is a great starting point.
Wash face twice in the morning and the evening for guaranteed clean skin! Dermalogica advocates exfoliation as a critical step in everyone's routine. Regular daily exfoliation will keep breakouts at bay while smoothing skin surface and helping any subsequent products you are layering on to sink into the skin properly.
Hydrating toners make sure you don't strip the skin but rather add critical moisture. Try Multi Active Toner as a Dermalogica cult classic.
Finish with a moisturisers that gives the right balance of water and essential oils without making you feel greasy. Skin Smoothing Cream is been a top seller for Dermalogica since its creation in 1986. During the day boost your moisturiser with sunscreen to ensure you future proof your skin against skin ageing. Pro tip – spritz your toner throughout the day to help alleviate that tight feeling. It won't impact your makeup!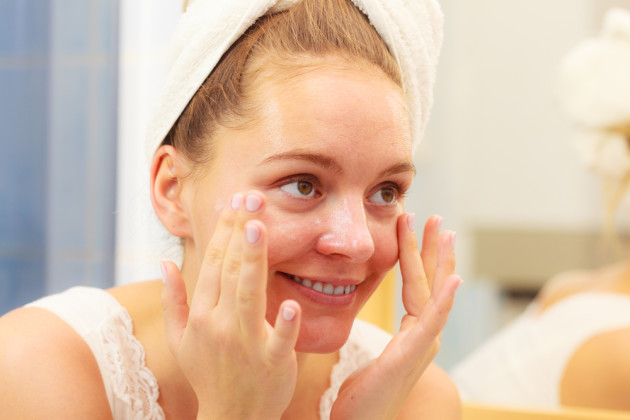 3. I suffer from eczema on my face pretty bad. The skin on my face is so dry it actually hurts. There are red dry patches all on my forehead, my cheeks, my lips, my scalp that travel down to my neck. I have been to the doctors who have treated me with a course of antibiotics, medicated cream but it has just come back.
I hate it, it's so sore it's horrible to look at and my face has gotten so wrinkly from the dry skin I get irritated every time I look at myself. What can u do to help my skin?
Take the less is more approach. Eczema skins lack the natural oils that give a protect barrier to the environment.
This means that irritants can penetrate through skin faster causing sensitivity and redness. It also means the skin severely dry and can even shrink back on itself looking more lined.
Nourishing formulas are vital to replace skins natural oils. Creamy cleansers such as Essential Cleansing Solution will not strip skin while replacing lipids. Avoid foaming cleansers as they will leave skin uncomfortable and tight. Phyto Replenish Oil is a targeted product that will replenish skin and strengthen that natural lipid barrier.
Super Rich Repair is a highly emollient moisturiser that will saturate skin with oils and leave a protective shield protecting skin.
4. I have redness and broken capillaries, I use Dermalogica ultra calming serum. Any other advice would be great.
Repeated flushing can lead to constant stretching and shrinking of blood capillaries. This repeated action can cause the blood capillaries to lose elasticity and eventually stay dilated leading the appearance of broken capillaries on the surface.
Be conscious of the temperature of water you cleanse with to reduce the amount of flushing induced. Keep it tepid.
When cleansing or applying products use less friction and press products into the skin rather than rubbing. Target redness with UltraCalming Mist throughout the day to keep redness down. This reduces the frequency of stress on the blood capillaries.
5. I've had acne since I was 15, I'm 28 now – seems to be getting worse as I get older! I'm on minocycline antibiotic.
I have tried the pill, tertralyscal, benzyol peroxide etc and salicylic acid but it didn't work I'm thinking about Spiloacatone but I'm not allowed on roaccutane due to health issues do u have any advice?
Try monitoring what triggers breakouts. This often can be linked to stress, reduced sleep, consumption of high glycaemic index foods or even dairy.
Other tweaks to lifestyle might include changing the pillow case every few days, wipe over mobile phones daily and wash makeup brushes more frequently.
Acne often does need long term management which in itself can be stressful. Seek professional skin therapist advise where they will be able to create a customised Skin Fitness Plan which will help you evaluate your lifestyle and at home regimen, along with providing treatment suggestions to boost skin results.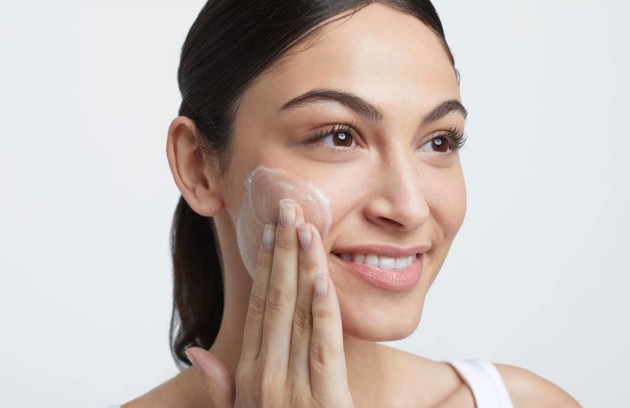 6. I receive constant breakouts and also have many black heads on my chin and even when I get facials and have them removed they come back as little lumps and have never seem to disappear. Would love some help to figure out what these are.
Check makeup and skin care for any comedogenic ingredients which aggravate the inner lining of pores producing extra skin cells, oils and ultimately blockages in the form of blackheads and under surface bumps.
Artificial colours will be found in many foundations and will be listed on the ingredient listing as D&C dyes along with an allocated number. Mineral oil or paraffin liquiduim is an occlusive ingredient that can trap naturally shedding skin cells and cause blockages.
Finally isopropyl myristate gives formulas a silky feel but can be very aggravating on skin. Use of ingredients such as salicylic acid in daily cleansers or exfoliants will help clear our pores for a smoother skin surface.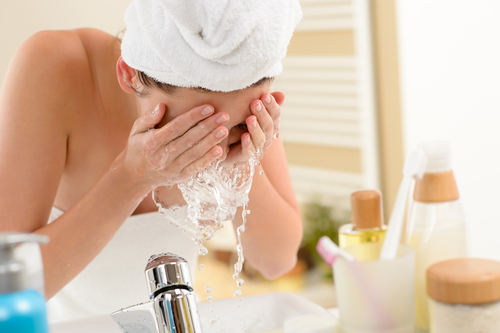 7. I get oily skin, redness and spots. My skin is very sensitive. Any ideas?
Always treat sensitivity as a priority. Focus on hydration and adding water through oil free moisturisers. Sensitive skins natural protective essential lipid barrier is often depleted so water is lost from the surface.
When skin becomes very dehydrated it can often lead to producing more oils to help keep skin well lubricated. Balance skin with moisture without adding oil and this should help treat oiliness and relieve sensitivity.
Target spots with mild topical products that directly treat the actual breakout rather than altering the entire regimen to target breakouts so not to disrupt general sensitivity.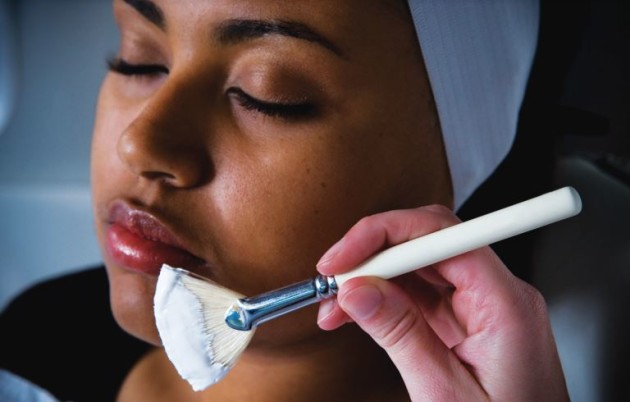 8. Sore red and white spots around mouth and below nose above mouth, dry skin around cheeks and nose and forehead and blotchy discolouration around face.
Often skin can display multiple conditions that may or may not be connected or interlinked. When having multiple skin concerns always start with targeting sensitivity.
Use products that will reduce inflammation and stabilise the balance between oils and water on the skin to bring it back to its natural protective state.
A core regimen of cleanser such as UltraCalming Cleanser will clean without aggravating. Barrier Repair will soothe while restoring the dryness around the face. MultiVitamin Power Recovery Masque, referred to by Victoria Beckham as 'An Ambulance in a Tube' powerfully soothes skin while restoring vitamins to leave a healthy, glowing skin.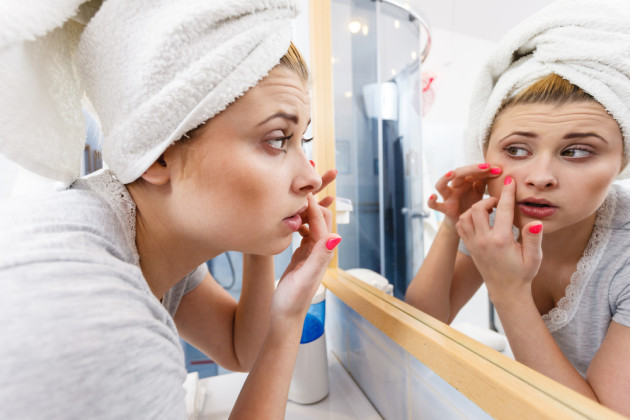 9. What do you recommend for reducing the appearance of broken veins and also fine lines around the eyes.
Broken veins are often a result of constant dilating and contraction of the blood vessels in the face.
This can be genetic where skin naturally flushes easily or from environmental factors such as changes to climate or being in central heating and air-conditioning repeatedly.
Keep skin calm with spritz toners that reduce redness and minimise the length of time the skin is red. Topical product is unable to realistically remove broken veins but certainly can prevent them from getting worse.
At 0.5mm thick, the skin around the eyes is one of the thinnest on the body, making it one of the first areas to show the signs of ageing. Using eye products which strengthen the skin and the deeper structural proteins such as collagen will help keep skin resilient and firm. Retinol is one of the best known ingredients to target ageing.
Only use formulas designed for around the eyes to ensure the percentage is buffered for this sensitive area. Initially skin may need to build tolerance but this ingredient is sure to get results like no other.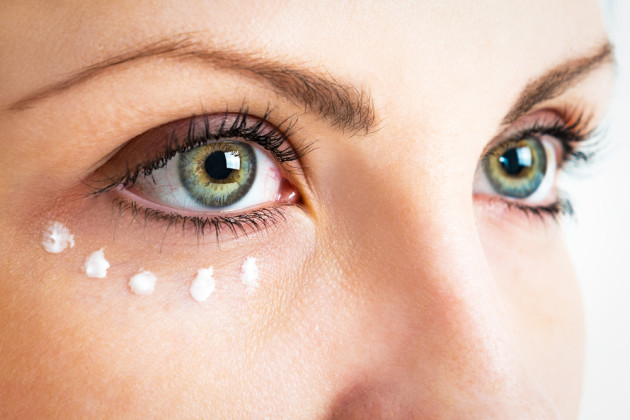 10. My face and arms go very red when I get too warm like if I run or stand near a Bunsen burner and they get very itchy think it might have something to do with my smaller pores but I'm not sure.
Sounds like your skin may be genetically sensitive. Sensitive skins have more reactive blood vessels that easily dilate in response to heat. This can be heat from external factors such as environment or internal body mechanism such as cooling the body from exercise.
One our skins primary functions is temperature regulation. It does this through dilating blood vessels to release heat. In sensitive skins there is also a higher level of histamine. This pro inflammatory chemical is designed to help promote positive inflammation in response to injury or invaders.
Due to the higher level of histamine this is an over-response causing itching on the skin. Unfortunately we can only try manage sensitive skins. Using products that help build skin tolerance such as Ultra Calming Serum Concentrate will improve skin resilience to external and internal factors.