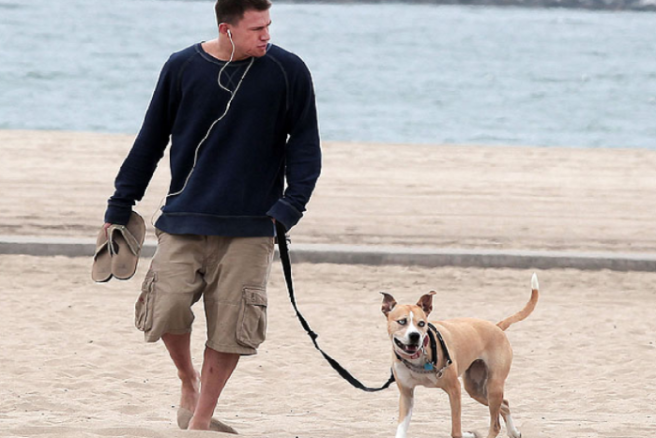 Channing Tatum and Jenna Dewan are devastated at the death of their beloved dog Lulu.
The former couple announced the heartbreaking development on their respective social media accounts yesterday, revealing that their lovable pet died from cancer.
Dewan shared an older image of Lulu with their five-year-old daughter, Everly, who was clearly very attached to the four-legged family member.
Jenna posted a series of pictures to her Instagram account, captioned;
"To our sweet and fierce Lulu…thank you for being the best dog in the entire world and for fighting cancer for as long as you did. Thank you for your tireless love, protection and humour."
"Thank you for the adventures. Heartbroken doesn't even come close to how it feels. But you will live on forever in our hearts and our memories…fly sweet angel," she concluded.
The Magic Mike actor also posted a memory to his social media account, captioning the black-and-white image;
"I'll see you again baby girl. But you'll always be with me. Always. Thank you Norman Jean Roy for this memory."
The picture shows the actor with Lulu running along the beach, what was a poignant and nostalgic moment for the star.
Those in the entertainment industry have been quick to offer their condolences to the actors, who met initially while filming Step Up, and announced their separation in April.
Paris Hilton commented on Tatum's post; "Sorry for your loss."
Hillary Swank wrote; "Ugghhhh losing a four legged family member is the hardest thing I have ever been through. Bless you both."
RIP Lulu, grieving the loss of a family pet really is heart-breaking.
Feature image: People