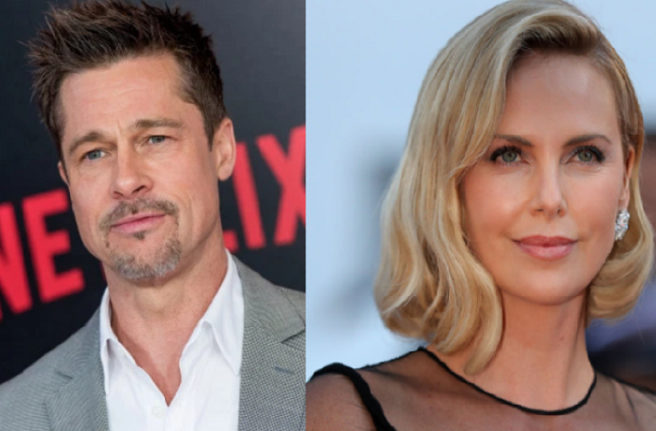 The Sun reported over the weekend something so SCANDALOUS, that we can barely utter the words. Don't worry, we'll manage.
They claimed that Hollywood A-listers Brad Pitt and Charlize Theron were the new power couple of 2019, and people damn near lost their minds;
"They have been casually seeing each other for nearly a month now," a source close to the alleged couple said. "They've been friends for some time—ironically through Sean Penn, Theron's ex—but things have developed."
However, now People and Entertainment Tonight have published reports with new details stating that Theron and Pitt were always just friends, and we're more than a tad disappointed.
According to People;
"The two "did a shoot together six months ago for Breitling watches. They have not been out together recently, and were never dating. Reports of them being involved romantically are false," the source alleges.
It would be truly spicy if the unnaturally attractive duo became more than just friends, we must admit. But no pressure, of course.
The pair modelled together for the famous watch brand together and sparks were a-FLYIN'…
Entertainment Tonight's source was much more open to the possibility of something romantic happening later down the line, but sadly not for the moment;
"Brad and Charlize have known each other for years and recently became even better friends after working together [on the Breitling watches shoot]," its source said. "They enjoy each other's company and connect on many levels."
"Brad and Charlize have a lot of mutual friends and share their love of acting, but neither of them are ready for a serious relationship right now. They are both very single at the moment so it's no surprise people are talking romance," the insider added.
"They truly would make a Hollywood power couple, but at this point, they're friends." ET's source also said that Pitt "isn't looking for an actress as a lifetime partner."
HEY BRAD, we're available and not in the industry…