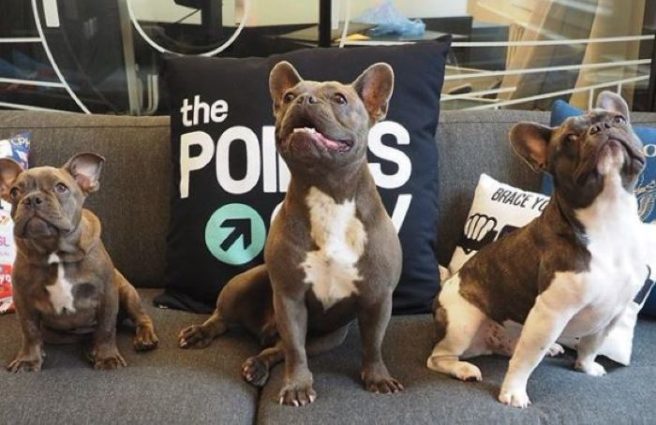 If you're the type of person that prefers the company of a canine companion, there's a new internship opportunity that could be right up your alley.
Created by Brian Kelly, The Points Guy is an online hub of travel guides, reviews and general advice on how best to travel with pets.
He also runs an Instagram called The Points Pups, which is basically a page dedicated to sweet snaps of the office dogs, Miles (Chief Barketing Officer), Hootie (Barketing Director) and Swisher (Barketing assistant) – and he's looking for an intern to help with all things social.
The successful candidate first and foremost have an undeniable love of dogs, as well as being pretty handy with digital content.
Oh, and seeing as the office is based in New York, it's an ideal opportunity for anyone heading off on an Intern or Grad visa this summer.
Speaking to Teen Vogue, a spokesperson for the company said: "Pet travel is gaining so much momentum and we really want to bring awareness to how to do it right.
"We're so excited for the social media intern to not only bond with our adorable office mascots and create amazing social media content, but to help our editorial team build out a pet travel report that will dive deep into requirements and improvements needed in this growing travel space."
Oh and did we mention it pays $20 (€16.50) an hour? – Sign. Us. Up.
To apply, email thepointspups@thepointsguy.com with your resume and a short video explaining why you'd be perfect for the position.