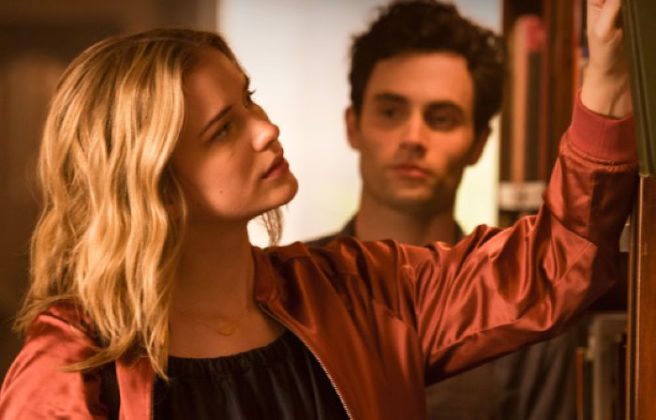 Since You became the murder series du jour over on Netflix, the Internet has been awash with fan theories and opinion s- one of which has rustled a few feathers.
Joe, the show's protagonist, played by Penn Badgely, is a murderous sociopathic stalker, but his behaviour has been romanticised by some viewers of the show.
Penn has previously opposed the idolisation of Joe, tweeting 'He is a murderer' in response to fans thirsting after his character.
However, he had not intended for his combatative tweets to go viral.
'I hadn't thought about it, and when I did it I wasn't thinking about it as a strategic move,' he told The New York Times of his tweets.
'I didn't intend for it to go viral in this way; the whole point is for us to have an elevated conversation about the themes of this show.'
'What I ended up doing after a few of those tweets went viral was follow some of the users I quote-tweeted, and DMed them just to check in,' he said.
His DM-sliding led him to discover that he had misinterpreted at least one of the You-viewer's sentiments.
'So I actually had a lengthy conversation over DMs with one woman, and she correctly pointed out that I had sort of misinterpreted what she said.'
'She was talking about why she was so charmed by me, the actor, rather than by the character of Joe.'