"The young lads went overboard but this is what young lads do on occasion. They have suffered far too much."
This was a comment written by Billy Keane, in the comment section of The Irish Independent, in the wake of the Ballyragget scandal.
In case you need a bit of refreshing on the Ballyragget case, a scandal erupted in the small Kilkenny village after some photos of the intermediate hurling team celebrating a club victory went viral.
There were strippers involved, and claims that one of them, Fifi, was paid for performing a sex act on a player.
But of course, instead of being thoroughly investigated for their viral (literally thousands of people saw the pictures and videos) misconduct, the men (not boys, not "young lads", but grown-ass men) were given nothing more than a slap on the wrist.
This culture of 'boys will boys' and 'it's just a bit of craic' is a cover for a much deeper misogyny that has reared its ugly head in Ireland recently. We've had enough, it's time for Ireland's #TimesUp moment.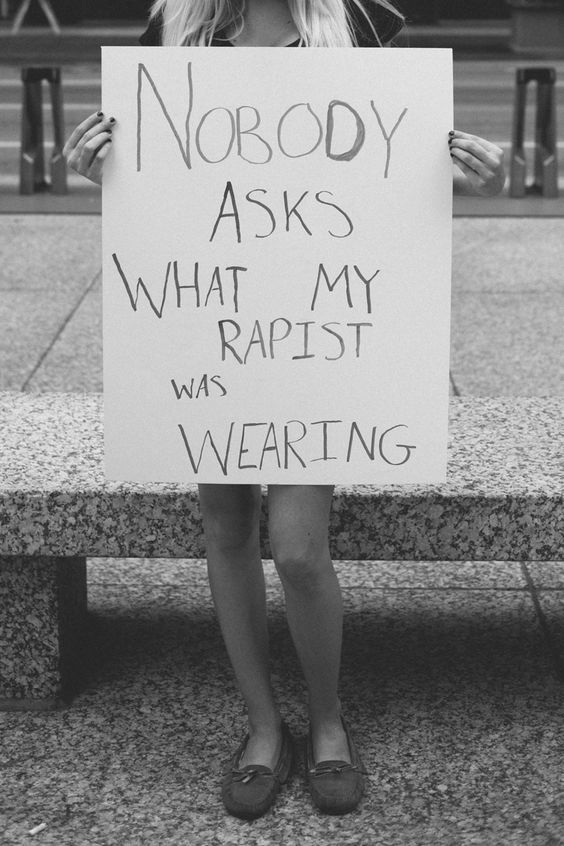 If the trial of four rugby players, including Paddy Jackson and Stuart Olding, has shown us anything it's that 'lad culture' is strong in sport- and that sport will stop at nothing to protect its own.
Let me preface this by saying that I have absolutely nothing against rugby or the GAA. Sport is a fantastic way of bringing families, communities and entire countries together. It is a treasured social outlet for many men and women. Professional and dedicated sportspeople deserve our highest respect, but that does not mean that they are above the law, despite their acquittal of all charges clearly stating otherwise.
Male GAA and rugby stars command the same amount of notoriety and power, as film stars and Hollywood hotshots do in the United States. We're a small nation, so to make it big, most of our actors and musicians head for the bright lights of the States or London. But one thing we refuse to export are sportspeople.
In rugby, our national team have taken on Goliaths like England, France and the All Blacks, and we've won. This is an immense source of Irish pride, and it's hard not to feel something when our team is given the Six Nations or places in the World Cup.
Those men (and women, the ladies team deserve far more recognition than they get) are representing us, they are Ireland on the pitch.
So, what happens when one of our stars is accused of rape? The "lads only club" kicks in.
– I BELIEVE HER. Thank you @cuppatealove for this. The air is heavy at the moment. pic.twitter.com/heeR10ID9F

— AnnaCosgrave (@AnaCosgrave) February 10, 2018
Lad culture and rugby are synonymous. Don't believe me? Ross O'Carroll-Kelly created an entire series about it.
According to a report published by the National Union of Students in the UK, Lad Culture in universities is damaging and sexist. Lad Culture can be defined as a version of masculinity that promotes pack mentality, excessive drinking, multiple sexual partners and overtly homophobic, sexist and aggressive language in the form of "banter".
While the study focuses on Lad Culture in universities, it does note the connection between sports and 'laddisms'.
"'Lad Culture' was thought to be particularly influential in the social side of university life," states the report.
"Extracurricular activities and sports in particular were singled out as key sites, and it was reported that sexism in such environments could spill over into sexual harassment and humiliation."
This 'banter', while explicitly sexual and violent is usually dismissed as "just a bit of craic". Speaking out about it or challenging offensive sexual speak leaves us to open to being called "dry", "hysterical", or even worse, "one of those man-hating feminists".
Women, and men, uncomfortable with these laddisms are left to suffer in silence- or even become compliant and join in on the 'banter'.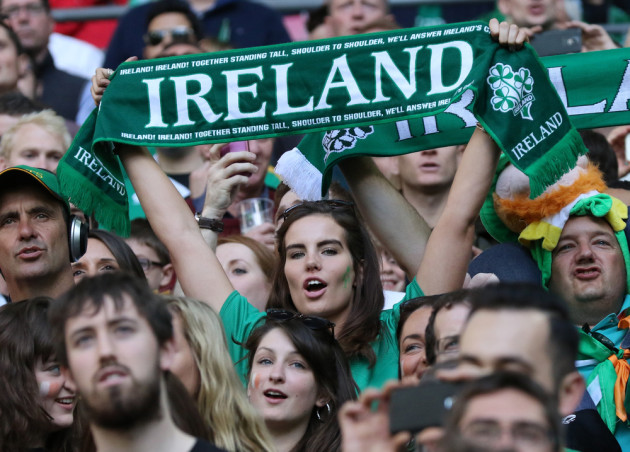 The 'banter' flying about the Whatsapp group the morning after the aforementioned alleged rape further proves this.
The morning after the acts took place, one of the rugby players posted a selfie of himself with three female party-goers, captioned "Love Belfast sluts."
Charming.
A friend replied, "Boys, did you lads spit roast lasses? Legends!! … why are we all such legends?" to which the man responded: "I know. It's ridiculous."
The conversation continued on a similar vein, with one message asking if the women were "Brassers"- Belfast slang for prostitutes.
"Two days after the alleged rape, at 11.28am," writes The Irish Independent. "Mr McIlroy sent a message to a friend stating: 'Pumped a bird with Jacko on Monday. Roasted her. Then another on Tuesday night.'"
To be honest, they sound more like they were describing a chicken dinner, than actual sex.
Rape jokes and other such lad culture tripe serve to dehumanise women, completely disregarding any kind of consent. She is no longer a woman, sister, daughter, friend. She is a "bird" waiting to be "pumped" and "roasted".
The fact that that defence lawyer called these texts a "titillating sideshow", only proves the power of misogynistic power of "banter" over a woman's right to speak her truth.
This is not just 'banter' between team mates, it's symptomatic of a wider disregard for consent. In the words of Stuart Olding, "I didn't force myself on her. I presume she wanted it to happen. She didn't have to stay, she could have left."
Okay, let's break this one down.
They're rugby players, it's literally their job to be as physically strong as possible. By his own admission, Olding had consumed "eight cans of Carlsberg beer, four pints of Guinness, two gins, five vodka and lemonades and three shots of tequila and sambuca." Combine an athletics physical strength with that amount of alcohol and even what might not seem to be any force for them could literally crush a normal person.
Now to, "I presume she wanted it to happen."
No. Just, no.
He "presumed" she wanted to have sex with him, because why wouldn't she? They've constantly been told that they're brilliant since they were tackling a teddy in their cribs. In Ireland, the recognition that sports receive is the equivalent to a Hollywood A-lister. Why wouldn't any woman want you? It goes with the territory. Wrong.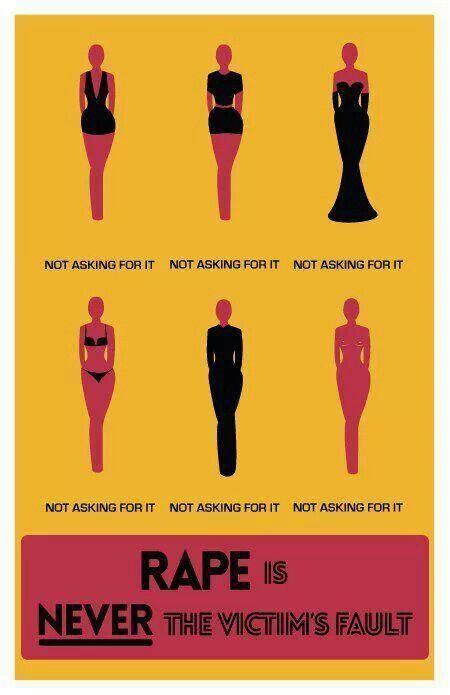 Couple this egotism with the laddist ignoring consensual conversations, any regard for the woman's wishes in this situation has been ignored.
As the old saying goes, "If you assume, you make an 'ass' of 'u' and 'me'."
And apparently, none of this was enough to actually convict any of them. All four have walked free.
It's not funny, it's not banter. It's the last bastion of overt and accepted misogyny of our so-called "equal" society.
Like I said before, sport is not the only area where "lad culture" flourishes.
Sport doesn't have to be like this. In fact, the team bond and their visibility make them an excellent place for open conversation, debate and education. Just look at soccer's 'Give Respect, Get Respect' Campaign. Yeah, it didn't solve racism but at least it CALLED IT OUT.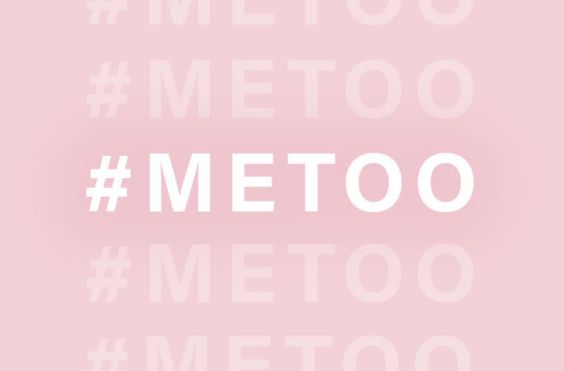 Take a look at the Times Up movement in the States, it's only once we start an open and inclusive conversation can this be fixed. Dragging the problem kicking and screaming into the spotlight instead of writing it off as just another grey area.
The days of hushing sexual assault and harassment under the carpet embroidered "boys will be boys" are over. Let's take what happened in Belfast as a beginning, a beginning of a brighter, healthier, more inclusive era for Ireland's sports teams.
It's everyone's responsibility to talk about consent, not just women. It starts with a simple replacing of "It's just a bit of craic" with "Lads, cut it out." It starts with saying "I believe her".
Just because they've walked away, doesn't mean that women are going to be silenced. We owe it to her to speak up. We owe it to ourselves, our sisters, friends, co-workers to call time on this bullshit perception that men can get away with saying and doing whatever they want.
We owe it to our daughters, to be able to tell them that we're the reason that they can go out and feel safe.
We owe it to our sons, to teach them that real men respect women.