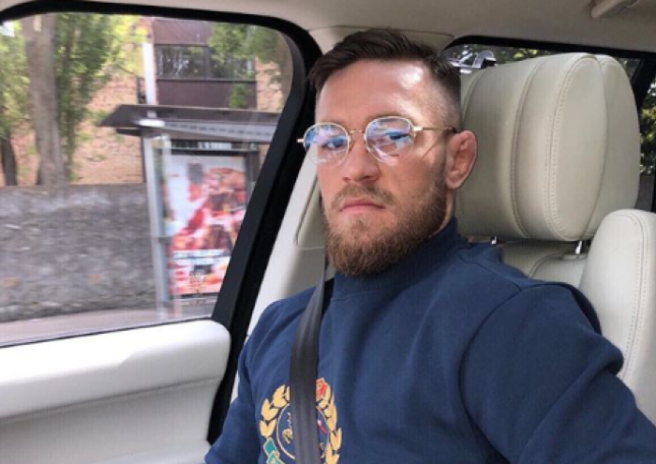 Conor McGregor has had a bit of a rocky history with the press.
However, this time around – Conor's Twitter has blown up for all the right reasons.
The MMA star was a massive legend and helped a sick 5-year-old by donating €10,000.
Why can't I walk since I was in temple street hospital last year, none of the doctors will tell my mammy @HSELive pic.twitter.com/KQQZWDTQVL

— Grainne McCullough (@GrainneMcCullou) May 28, 2018
The Irish boy is Bryan Buckley, known as Bru, received a Sepsis diagnosis last year, and is awaiting life-changing surgery.
Little Bru is unable to eat or walk and has an NG tube up his nose – something no child should experience.
His mum, Grainne worked tirelessly to raise funds for Bru's medical care, so she can "get private care and the help he deserves."
As of yesterday, the GoFundMe had managed to raise a little over €3,000.
However, the MMA fighter quickly changed that by donating the €10,000, which had been their original target.
Conor had given the money anonymously, but mum Grainne made sure to publicly thank the star for his generosity.
@TheNotoriousMMA we are forever grateful I will never forget what u have done for my boy u truly are a legend pic.twitter.com/Gryz5wWOti

— Grainne McCullough (@GrainneMcCullou) September 27, 2018
Taking to Twitter, she wrote: "We are forever grateful. I will never forget what you have done for my boy, you truly are a legend."
Incredibly, their GoFundMe has now reached over €14,000, with donations still flooding in.
We are wishing Bryan the very best of luck with his surgery and we hope he gets better soon.
It seems that despite being a global superstar, Conor hasn't forgotten where he has come from.