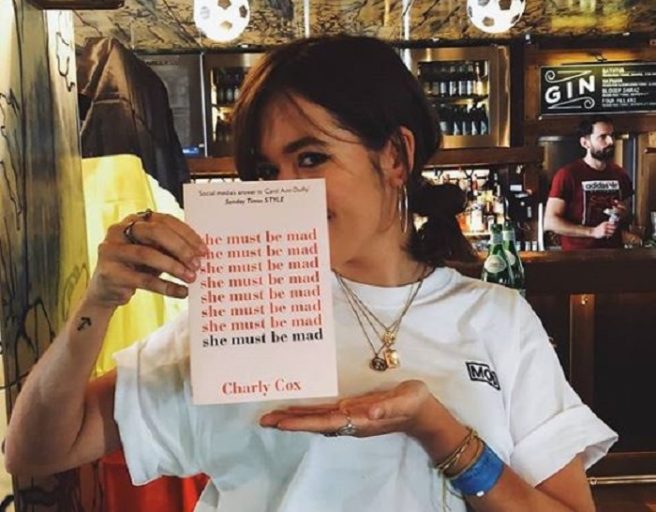 I have been on the hunt for an empowering and honest collection of poetry ever since I read Rupi Kaur's Milk and Honey.
Female poets are paving the way in the poetry world and I am beyond thrilled about it. There once was a time when female writers used male pen names, especially during the 19th century, because men dominated the publishing industry.
However, female writers like Rupi Kaur, Amanda Lovelace and K.Y Robinson have crafted such beautiful work that has earned them the respect in the industry that they truly deserve.
Happy Publication Day to @CharlyCox1! Start reading this powerful collection of poertry and prose today! https://t.co/erBSC4JVYi #SheMustBeMad pic.twitter.com/bH430KBCFp

— HQ Stories (@HQstories) July 12, 2018
I've got great news for those of you who adore powerful and honest poetry. Charly Cox has released her first collection, and it is bound to leave you covered in goosebumps.
She Must Be Mad is a moving, raw and brutally honest collection about the trial and tribulations of life as a young woman in this modern world.
This collection of poetry is "for every woman surviving and thriving in today's world, for every girl who feels too much; this is a call for communion, and you are not alone."
The sense of comfort and support Charly offers through this collection will reassure the women who are battling through this crazy world.
The coming-of-age collection features topics that will tug on the heart strings of women across the globe, like the pressure to look perfect and the little insecurities that float around in your mind every day.
Charly's wit will leave you smirking as you read, but her words will also hit you right in the pit of your stomach with the realisation that you're not alone in this crazy world.
There's an army of women out there fighting against the dull realities of this silly little thing called life and Charly perfectly captures what life is really like for the modern woman.
She Must Be Mad is published by Harper Collins and is available to buy here.