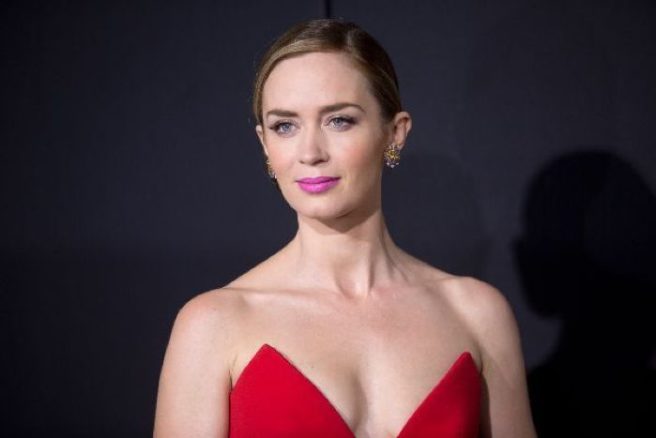 Daniel Craig is expected to hang up his tuxedo and end his time as 007 after the next James Bond film, which will most likely be released in 2019.
That leaves only one question then: who will replace him as the iconic spy?
Many people have been calling for a person of colour to play Bond (Idris Elba, anyone?) and others have said that it's high time a woman take on the role.
John Krasinski is among those hoping for a female Bond – more specifically, for his wife Emily Blunt to play the part.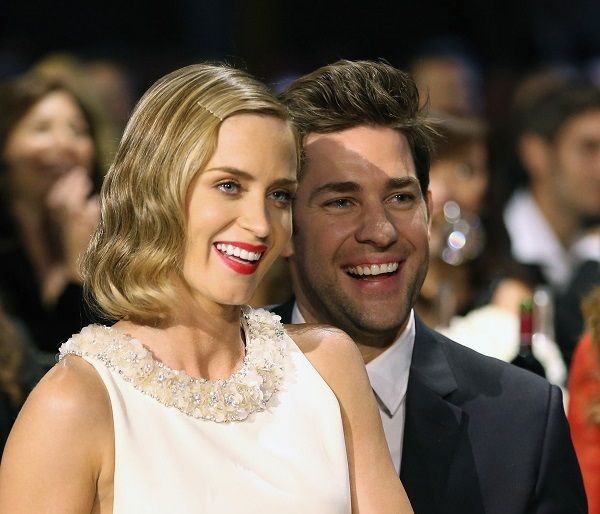 "I think a woman Bond would be amazing … They just did it on Doctor Who and people went ballistic [with excitement]," he told the Evening Standard.
"Emily would be an amazing Bond. Would she do it? I don't know. But I would love to see her do it. I love to see her do anything, but the Bond franchise for me is so [great]."
To be honest, now that he's saying it we can't think of anyone more perfect.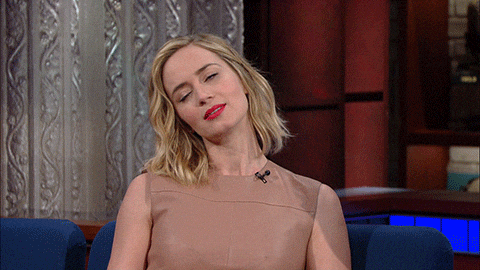 Image: GIPHY
Sexy British accent? Check. Unbelievably good looks? Check. Suave attitude? Check! Let's just make her a secret agent already.
Her acting cred puts her over the edge, too. From Devil Wears Prada to Young Victoria to Into the Woods, the 35-year-old has chops.
And who knows, maybe if Emily is involved in the project John will be on board, too.
He recently directed and co-wrote the critically acclaimed film A Quiet Place, which he also co-starred in with his wife. The 38-year-old has said that he'd love to work with Emily again, who he praises as his 'favourite actress'.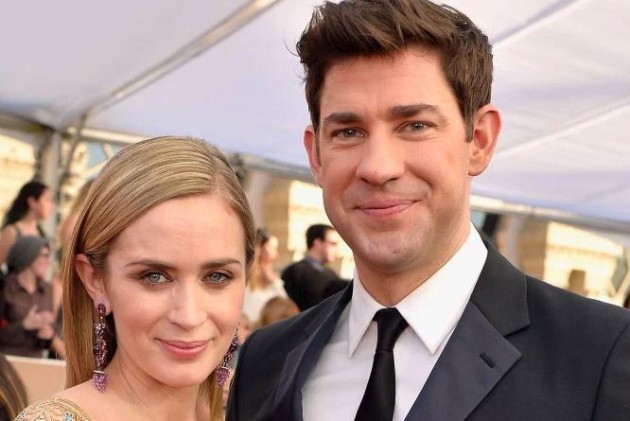 "I would do everything with Emily. She was just so incredibly supportive with the script and had ideas of how to shoot, and on set with such a great energy. She is the best person to work with," he gushed.
It also helps that John is all about empowering women. The former Office star said, "Female empowerment is vital, it's a must, it's not a thing you've got to be aware of, it's an obvious must.
"Women are as heroic — and in my case much more heroic — than men, so I love doing it [creating those characters]."
Fingers crossed we get to see a female Bond on the silver screen soon!