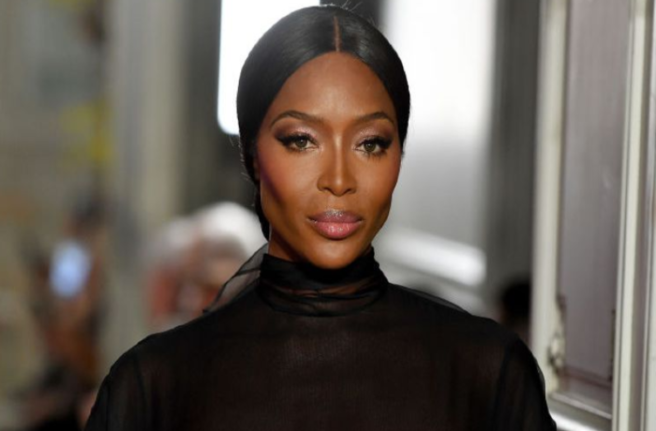 Literally everyone in the audience of Valentino's revolutionary Paris Fashion Week haute couture show bawled like a baby.
For one, the iconic supermodel who has been slaying the game for three decades returned to the iconic house of fashion after FOURTEEN YEARS to close the show- Her Royal Highness Naomi Campbell.
Celine Dion is moved to tears by haute couture relatively often, she's an appreciator of art. However, this show moved both Dion and Campbell to tears for it's celebration of black beauty.
celine dion shedding a tear over valentino pic.twitter.com/8PZBskWDk0

— Tunde Olaniran (@tundeolaniran) January 23, 2019
Valentino's Pierpaolo Piccioli designed the stunning collection, which saw each model inspired by a beautiful flower, and featured bold and bright colours, diversity and petal eyelashes.
Celine Dion is an ebullient presence at every fashion week she attends, giving thumbs up to paparazzi when she's impressed and occasionally jumping for joy.
She couldn't help the tears from falling watching Piccioli's work, modelled by women of every ethnicity, but when Naomi walked down the catwalk in a sheer black dress, Dion WEPT.
Pierpaolo Piccioli's latest Valentino haute couture show was "a celebration of black beauty". https://t.co/JzymL9y505 pic.twitter.com/kAPzy7XRm8

— i-D (@i_D) January 24, 2019
It was one of couture's most diverse line-ups ever, with 39 black women walking. Picciolo said of his collection;
"Couture is the way that you can evaluate the uniqueness of life, but it was never meant to be for black women. It was meant for just white women. This is a celebration of black beauty."
Campbell wept silently as Picciolo was given a standing ovation at the finale, she has witnessed the inherent racism in the industry since she began.
The iconic supermodel broke down barriers, and was one of the first black women on the covers of high fashion magazines and on their runways.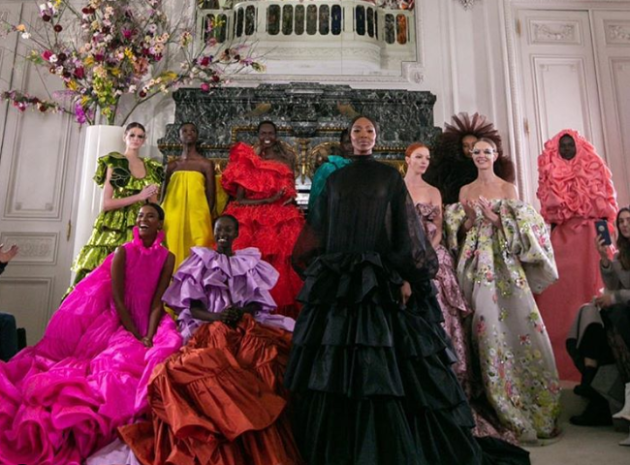 The billowing gowns were modelled by Alek Wek, Liya Kebede, Adut Akech, Duckie Thot, Akiima, Sabah Koj and Ayak Veronica, among other powerful, high fashion faces.
The soundtrack was soul icon Roberta Flack's The First Time I Ever Saw Your Face, which matched the emotional ambience perfectly.
The subversion of the racial norm was clearly hugely important to Naomi Campbell, who praised the designer on her Instagram;
"Congratulations on a historical moment, done in such an elegant manner no words needed to be said. Blessed to be part of such an incredible, spellbinding moment."
Paris fashion week has one of the worst records when it comes to casting diverse models.
Data gathered by The Fashion Spot revealed that just 15.6 percent of models in the Spring 2015 shows were women of colour, making Paris the least inclusive of any fashion week.
It's easy to see why both Celine and Naomi were overcome with emotion, given the immense occasion.
Image credit: Harper's Bazaar