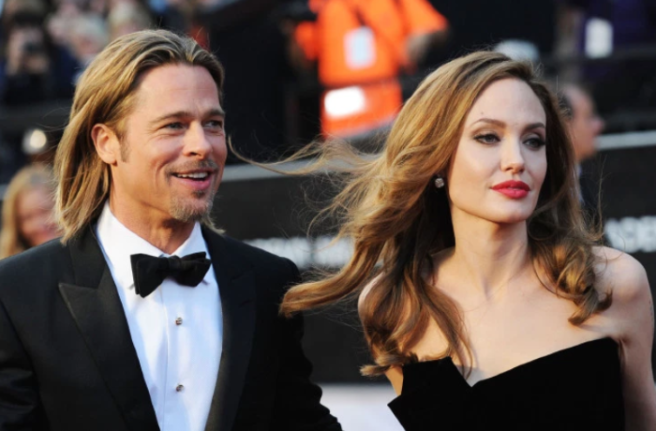 Holy Moly.
In case any of y'all have been residing under a prominently sized ROCK, you'll be aware of the drama llama surrounding Brad Pitt and Angelina Jolie's much-publicised divorce.
The pair haven't been seen each other's company since they announced their break-up back in September 2016, but yesterday they were sighted together inside of a Los Angeles office.
Don't bother speculating about if they're reconciling, that ship has long sailed. She's across many oceans by now. The duo were simply hammering out remaining deets of their divorce.
The exes have six gorgeous children together; 17-year-old Pax, 14-year-old Maddox, 13-year-old Zahara, 12-year-old Shiloh and 10-year-old twins Knox and Vivienne.
How do they keep track of them all? It's a mystery to us. It's reported that the two are still trying to figure out their bitter divorce, but they've reached a final agreement over the custody of their six kids following over two years of negotiations.
Jolie's lawyer, Samantha Bley DeJean, confirmed that the former Hollywood 'It Couple' have signed and closed the lengthy legal battle, which means there won't be a need to go to trial.
Samantha shared a statement to Reuters in December, writing;
"A custody arrangement was agreed to weeks ago, and has been signed by both parties and the judge. The agreement, which is based on the recommendations of the child custody evaluator, eliminates the need for a trial."
It is assumed that Brad has been given increased access to his children, and will be allowed to see them more frequently, including every other day for four hours on school days and 12 hours on a non-school day.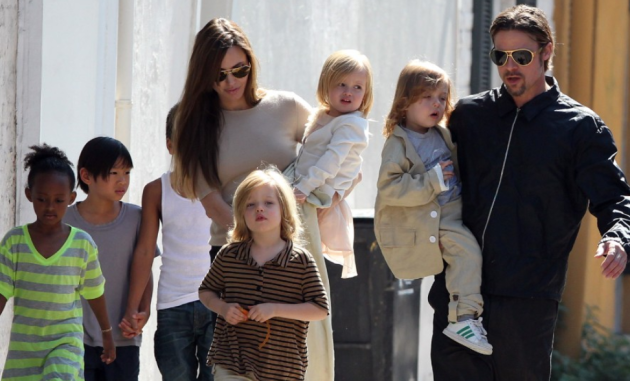 One publication claims things got a bit heated between the pair, with Brad was reportedly pacing back and forth outside the office, while Angelina looking "visibly upset," according to The Blast.
Brad and Angelina have struggled to see eye-to-eye since ending their relationship, and for more than a year after the split, Angelina had primary custody of the children.
Last year, a judge ordered Brad to be allowed more time with the children for their benefit.
There were reports of alcohol abuse from the actor but no evidence was provided. The former couple met on the set of Mr and Mrs Smith in 2005 and were inseparable ever since, until their official split two years ago.